Oculus Debuts new Quest and Rift S Games ahead of PAX East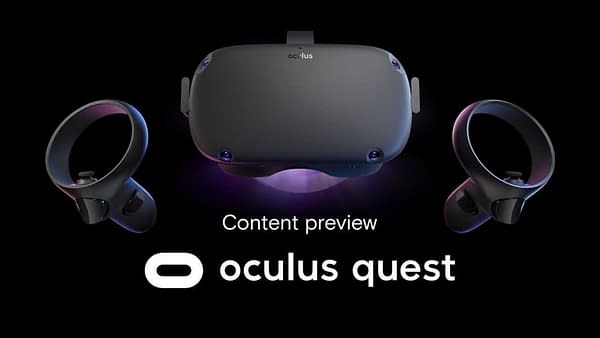 To celebrate the upcoming release of the Quest and Rift S systems this spring, Oculus is kicking off a series of content previews for the Quest.
The weekly #QuestCountdown will reveal new titles coming to the brand new VR gaming system. The Quest's launch titles will include intense shooters and fast-paced action games to VR sims, and adventure RPGs.
The first confirmed Quest title is Dance Central, which will come to Oculus Quest + Rift S in the Spring. Dance Central lets you perfect your moves to chart-toppers with a 32-song soundtrack from the 1970s through today's hits, and a customizable gameplay mode — whether you prefer competitive, co-op multiplayer, or would rather dance with no one watching.
Also released today is a brand new trailer for Insomniac Games' Stormland, which you can check out here. In Stormland, you must journey through an ever-changing cloudscape to augment yourself and save your friends. Play single-player, or explore forgotten ruins together in an expansive world with complete freedom to bound up cliffs, glide across chasms, and fly through the slipstream with velocity.
You can check out the Oculus Quest content preview trailer below.