Original Claptrap Voice Actor Responds to Gearbox CEO's Comments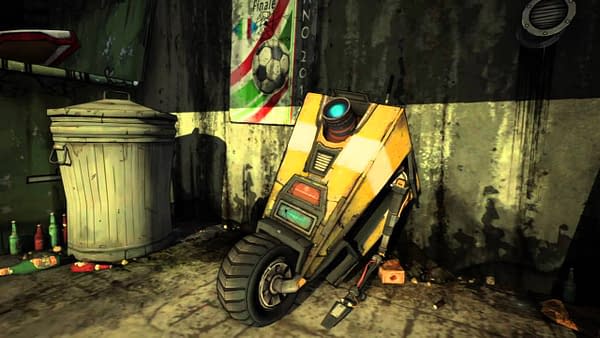 The original voice actor for Borderlands' Claptrap, David Eddings, is not returning for the highly-anticipated sequel. According to Eddings, that has to do with how much he was going to be paid, or rather, how little. Yesterday, Borderlands dev studio Gearbox Software's CEO Randy Pitchford responded to Eddings' commentary, saying the voice actor was "bitter and disgruntled" at having been terminated.
As was the case with Troy Baker, the entire thing has become something of a twitter feud. Eddings has responded to Pitchford's statements at length, which includes allegations of physical assault. Eddings alleges that Pitchford physically assaulted him in the lobby of the Marriott Marquis at GDC 2017.
You can read Eddings' full story below: