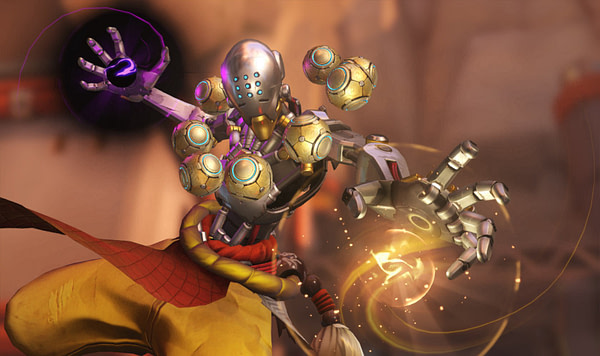 Heroes never die! They get sequels, though, and Overwatch looks like it's about to get one.
Blizzard is apparently going to unveil the latest iteration of Overwatch at the upcoming BlizzCon. It's called Overwatch 2 (how novel!) and it might be right around the corner. If this is true, the deluge of new info about the game includes a new logo, game modes, maps, heroes, and PvE features. According to ESPN, all of this information was gleaned from a BlizzCon source as well as a training document from the show.
According to the document, hero talents and in-game items are coming to Overwatch 2 as well as PvE. One new mission includes a four-player story mode that's set in Rio de Janeiro. There's even a new character to take on: Echo, who was first showcased during BlizzCon 2018.
It will also supposedly include a new mode called Push. This will be unveiled alongside the normal modes we're already familiar with, like Control, Assault, and Escort. Push will take place on a new Toronto map.
What's more, if you're headed to BlizzCon, you may be able to play the PvE story mode and Push this weekend. The show kicks off on Friday. Sounds too good to be true, but these appear to be legitimate sources. Looks like we'll see.