Paizo Inc, makers of the role-playing games Pathfinder and Starfinder, have announced a plethora of goodies for April of 2020. According to a press release from Paizo Inc found on TheGamingGang.com, the following is a list of releases in April for Pathfinder: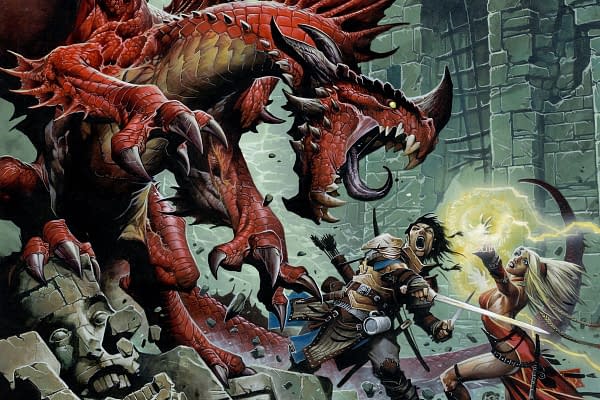 With more than 350 classic and brand new monsters, this 320-page hardcover rulebook greatly expands on the foes found in the Pathfinder Bestiary. From classic creatures like serpentfolk and jabberwock, returning favorites like the primal dragons or the Sandpoint devil, to brand new menaces sure to test even the bravest of heroes, this must-have tome of monsters designed to challenge characters of any level is an essential companion to your Pathfinder game!

Pathfinder Bestiary 2 includes:

More than 350 monsters drawn from mythology, genre classics, and more than a decade of Pathfinder, with plenty of new monsters too!
Gorgeous full-color illustrations on nearly every page!
Detailed monster lists sorted by level, type, and rarity to help you find the right monster for any situation!
Universal monster rules to simplify special attacks, defenses, and qualities like grab, swallow whole, and regeneration.
Detailed lore sidebars offering additional information about even more of Pathfinder's most popular monstrous friends and foes!

$49.99 MSRP for standard hard cover or $69.99 for deluxe edition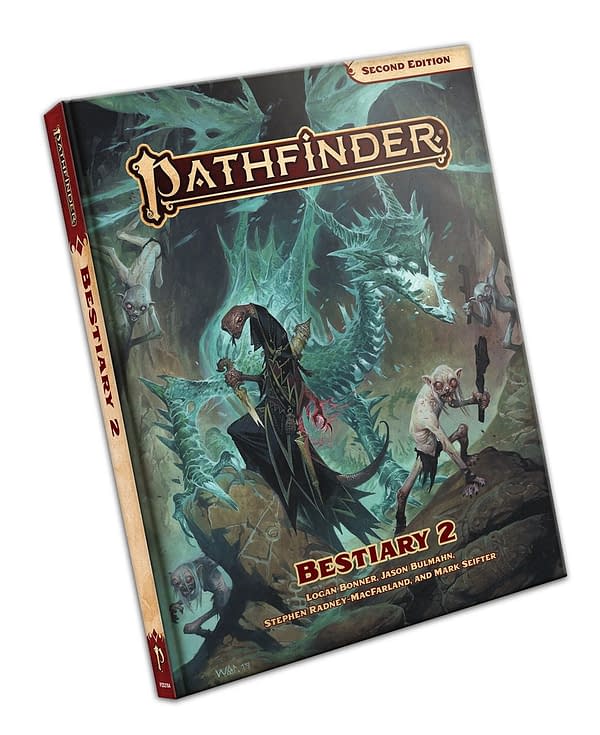 Pathfinder Adventure Path #154: Siege of the Dinosaurs (Extinction Curse 4 of 6)

The heroes and their circus arrive in Willowside, a swamp community in dire need of diversion from the relentless expansion of the blighted land known as the Welt. Willowside soon experiences a problem of a different sort, as dinosaur-riding xulgaths blockade the town. The heroes mount a defense of the village and learn what has brought the xulgaths to this isolated settlement. When the heroes break the siege, they learn that the xulgaths follow a monstrous ex-slave and have forsaken their directive to assault a nearby aeon tower. The tower's current occupants know more, and put the heroes on the path to reach the fifth and final aeon orb.

"Siege of the Dinosaurs" is a Pathfinder adventure for four 13th-level characters. This adventure continues the Extinction Curse Adventure Path, a six-part, monthly campaign in which the heroes lead a traveling circus as they unravel a plot to eradicate all life from the islands of the Inner Sea. This volume also includes a gazetteer of the town of Willowside and lore about the inhabitants of the Abyssal realm of Gluttondark, as well as new monsters and xulgath-themed rules.

Each monthly full-color softcover Pathfinder Adventure Path volume contains an in-depth adventure scenario, stats for several new monsters, and support articles meant to give Game Masters additional material to expand their campaign. Pathfinder Adventure Path volumes use the Open Game License and work with both the Pathfinder RPG and the world's oldest fantasy RPG.

MSRP $24.99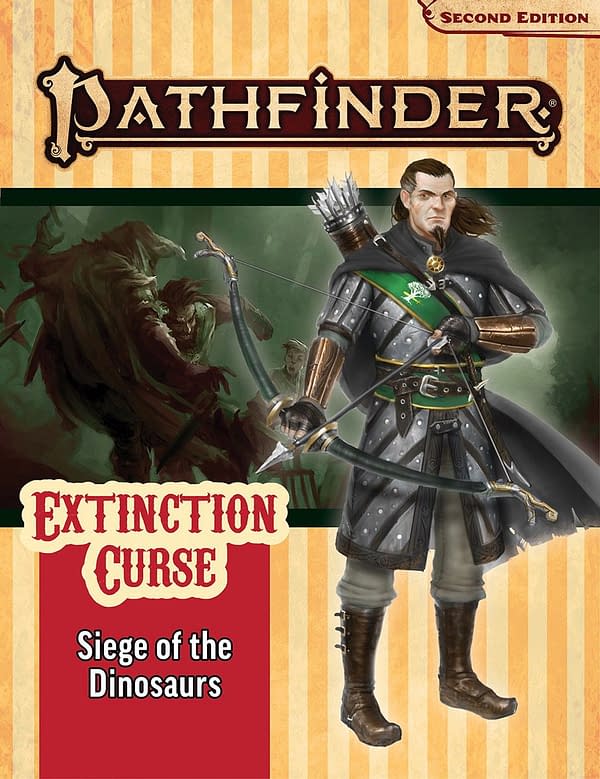 Whether you're the hunter or the hunted, Pathfinder Chase Cards make your choices during the pursuit matter. Each full-color card in this beautifully illustrated 55-card deck contains obstacles to overcome during your chase, from an angry barking dog to an imposing stone wall, each one using checks from the Pathfinder Second Edition Roleplaying Game. Make the right check to overcome the obstacles and you might just catch your prey, but fail and you might be left with a cold trail. Lay the cards down on your table to create the path of your chase, allowing you to track each character's progress and determine the die rolls needed to avoid or navigate unexpected dangers. Lay out a desperate pursuit through a crowded city, a dangerous race through hostile wilderness, and a nerve-wracking run through deadly ruins and abandoned buildings—or mix and match the cards to create a chase that moves through multiple regions!

MSRP $12.99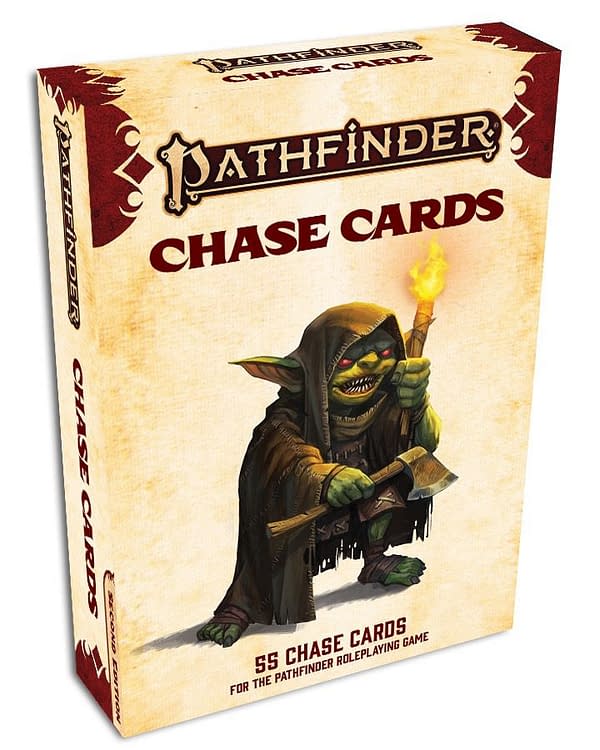 Pathfinder Flip-Mat: Bigger Ancient Dungeon

Some dungeons are older and greater than others! Each side of this Flip-Mat features a different massive ancient dungeon. One side features an enormous and ancient dungeon sprawl on the edge of a volcano, while the other is ancient mausoleum under a ruined city. Don't waste your time sketching when you could be playing. With Pathfinder Flip-Mat: Bigger Ancient Dungeon, you'll be ready next time your players want to delve deep into the ancient past, with all its dangers!

Pathfinder Flip-Mat: Bigger Ancient Dungeon measures 27 by 39 inches, which gives you 45% more gaming space than the standard Pathfinder Flip-Mat. On tabletops across the world, the Flip-Mat Revolution is changing the way players run their fantasy roleplaying games! Why take the time to sketch out ugly scenery on a smudgy plastic mat when dynamic encounters and easy cleanup is just a Flip away?

MSRP $19.99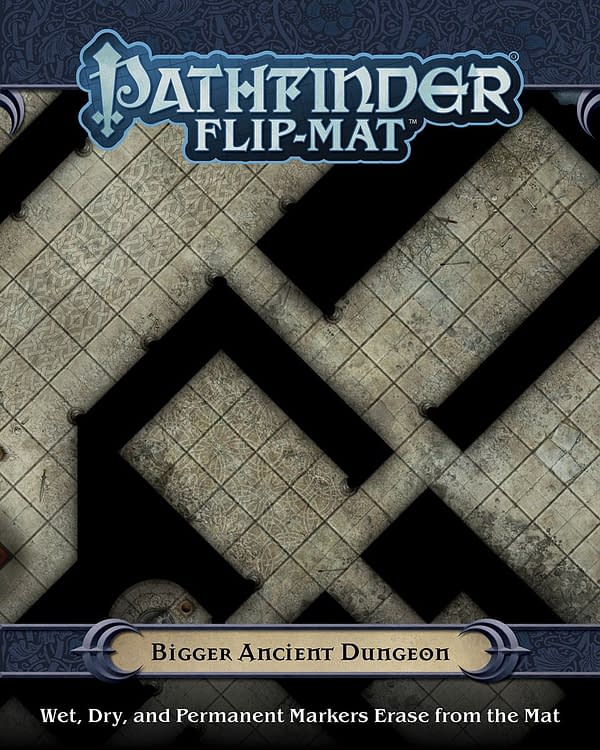 Enjoyed this article? Share it!