As of today, Marvel Strike Force players can add Stark Industries' CEO Virginia "Pepper" Potts to their roster. Naturally, Pepper appears in Strike Force as her heroic persona, Rescue.
Her character description for this appearance reads:
Donning the "Mark 1616" armor created by Tony Stark, Pepper takes on the heroic role of Rescue. Her armor suit features sonic disruptors and the ability to generate a powerful force field barrier against enemies, perfect for aiding her team in defense. Rescue's powerful and brawny armor also includes a repulsor blast and provides her with the super strength to slow and strike down any foes that cross her path.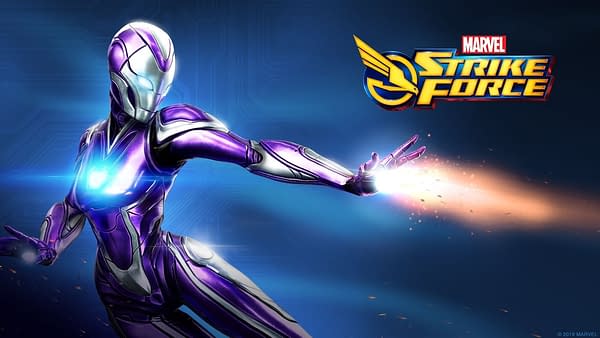 Additionally, Strike Force recently won the 2019 Google Play Awards' title of Best Breakthrough Game of the Year.
Enjoyed this article? Share it!