Posted in: Games, Video Games | Tagged: Obsidian Entertainment, Pillars of Eternity, Pillars of Eternity II, Pillars of Eternity II Deadfire, versus evil
---
Pillars of Eternity II: Deadfire will Release in April for PC, Mac, and Linux Obsidian Entertainment and Versus Evil have announced a release date for Pillars of Eternity II: Deadfire and it'll be here soon. The game will launch in April and pre-orders are now live on Obsidian.net, Steam, and GOG, and THQ Nordic will be handling the global distribution of the game's physical edition. The physical Obsidian Edition of the game, which includes additional in-game content and physical items for players to enjoy, is available for pre-order at all major gaming retail stores.
By pre-ordering the Standard, Deluxe, or Obsidian Edition, fans will receive three unique in-game digital items:
St. Drogga's Skull – Crafted from a sabre and the skull of a martyr, it will slash and burn enemies in combat, while also guiding players through the darkest reaches of the Deadfire.
Beakhead, the Hawk (In-Game Pet): Beakhead, the white hawk, took a liking to your ship soon after you arrived in the Deadfire. Captains in the Deadfire are only as effective as their crew, and with this jaunty first-mate by your side, you're bound to find success at sea.
The Black Flag: This flag is said to have been flown by a mysterious and rowdy band of seadogs from a far-off land, who dyed their sails black with a stain made from ground-up dragon glass. Dark and intimidating, but somehow attractive, nonetheless.
Pillars of Eternity II: Deadfire will see you pursuing a rogue god over land and sea in the sequel to the multi-award-winning RPG Pillars of Eternity. You'll captain your ship on a dangerous voyage across the vast unexplored archipelago region of the Deadfire.
The game's highlights include:
Immerse yourself in a deeper single player RPG game experience – enriched with cutting edge technology and features, Deadfire builds on the foundation

of

classic D&D gameplay with vastly improved graphics, deeper game mechanics and a whole new hand-crafted adventure where choices truly matter.
Discover the new region

of

the Deadfire – plot your own course by ship and explore the rich and exotic islands

of

the archipelago region, discovering new places interacting with their inhabitants and engaging in a variety

of

quests at every port.
Build your party and customize your companions – choose from 7 different companions to join you on your quest and assign multiple classes and deeper abilities for each. Witness their personal relationships and interactions unfold with the addition

of

the new companion system.
Captain your ship across the seas – as your stronghold on the seas, your ship is much more than simply a vessel for exploring. Upgrade your ship and crew and choose what skills you improve in order to survive dangerous encounters along the way.
Pillars of Eternity II: Deadfire will launch April 3, 2018 on Windows PC, Mac, and Linux platforms. You can check out the latest backer update for the game below.
---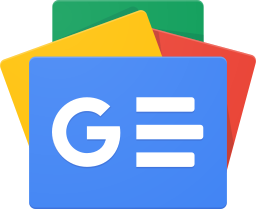 Stay up-to-date and support the site by following Bleeding Cool on Google News today!