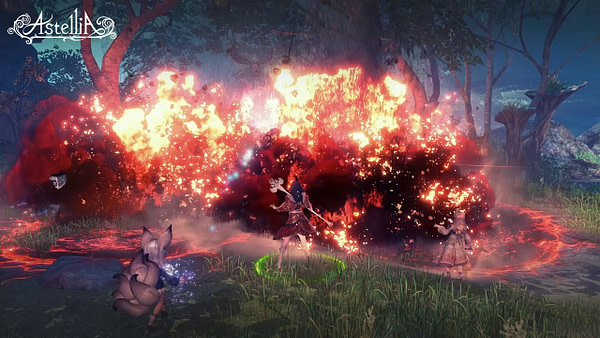 Studio 8 has revealed their newest project, the modern fantasy MMORPG Astellia, which will be playable at PAX South later this week. Astellia is set to launch later this year with several planned beta periods coming up soon.
Studio 8 describes the game as a "AAA MMORPG where players collect dozens of magical companion fighters known as Astells, take them into battle in open world content, competitive team battlegrounds, massive persistent three-faction warfare, and tons of group and solo dungeons across the game world."
PAX South will host the big reveals for the game, including the reveal party, "A Night with the Stars: The Astellia Announcement Party," a panel discussion with several members of the team showing off the game for the first time. The panel, No More Pay to Win with Astellia, will be held at the Falcon Theater on Sunday, January 20th at 12:30pm Eastern/ 9:30 am Pacific. The panel will be live-streamed on Twitch for those unable to make it out to PAX South.
The Astellia party will run on Saturday night at 6:30pm, at Merkaba in San Antonio. The reveal party is open to the public after 8:30pm Central and will have hands-on demo stations.
"We're beyond excited to finally be able to show off Astellia at this year's PAX South. We're confident that we're creating an MMORPG for fans of the genre, and one that they'll be proud to call home later this year." – Westley Conner, Producer on Astellia at Barunson. "We know the fear that so many MMOs wind up as Pay-2-Win in this genre, and we're committed to making sure that Astellia never veers in that direction. Instead, we're all about Play-to-Win, and we can't wait to explain how at PAX South."
Astellia boasts the following key features:
The Astell Companion System
Dozens of Astels to acquire, level, and build effective support teams that can combo directly with your character based on classes and skills.
Customizable Skills & Combos
Player Skills have various facets that can be upgraded for different results; reduce cooldown, improved accuracy, increased damage etc etc
Holy Trinity Class System
5 Unique Classes that each serve a purpose; Warrior, Ranger, Assassin, Scholar, Mage
Robust Dungeon System
Solo Dungeons
Group Dungeon
Scaling Dungeon Difficulty Levels
PVP Arenas
Competitive Arena between Players
Solo & Group Versions
PVE Arenas
Horde Mode Content
Solo & Group Versions
Large Scale PvPvE Content
Avalon is a persistent Tri-Faction Map where players vie for dominance each week.
In-depth & Rewarding Crafting System
You can check out the game in the reveal trailer below: