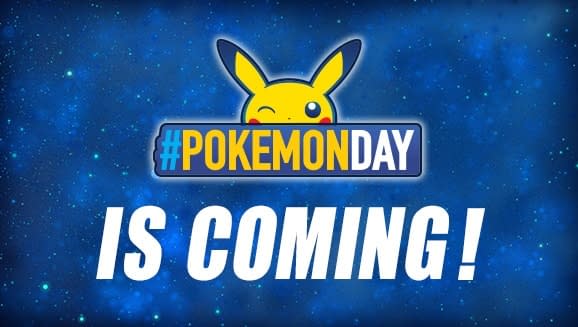 The Pokemon Company has announced that Pokemon Day 2018 will take place on February 27, 2018. This time around, we're getting some unusual new goodies to play around with like new Pokemon snapchat lenses and Pikachu Talk for google Home and Alexa.
February 27th will mark the 22nd anniversary of Pokemon Red and Green's launch in Japan. The original release of both Red and Green launched a multi-decade blockbuster franchise that's comprised of more than 20 games, 21 films, an anime series, a trading card game, and several manga series.
In celebration of the anniversary, the Pokemon snapchap lenses will be based on the original Kanto starter pokemon, Squirtle, Bulbasaur, and Charmander. And a Pikachu-themed voice will be available for Google Home and Alexa, which responds with the traditional cries of the Pokemon from the anime.
Finally, a special Pikachu will be available in Pokemon Go. Details on the new Pikachu are:
When exploring their world in search of wild Pokémon, Pokémon GO Trainers can keep an eye out for a special Pikachu wearing a festive striped purple hat. For Pokémon Day 2018, this Pikachu will know the move Present and will give players triple the usual Stardust when caught. Trainers can look for Pikachu wearing a party hat through February 28 at 1 P.M PST.
Pokemon Red and Blue were re-released on the 3DS Virtual Console on February 27th, 2016.
Enjoyed this article? Share it!