Pokémon GO Unveils Exclusive Avatar Sets Collaboration With Samsung
The era of being ostracized for having green text messages is coming to an end. Samsung Galaxy has announced, through its brand sponsorship partners, new and exclusive avatars in Pokémon GO. In this collaboration with mobile game developer Niantic, Samsung rolled out these avatar skins for a limited time to celebrate "the Summer of Samsung." The brand has recently worked to promote their devices through partnerships with social media influencers and content creators, through which they are spreading the word of this limited offer.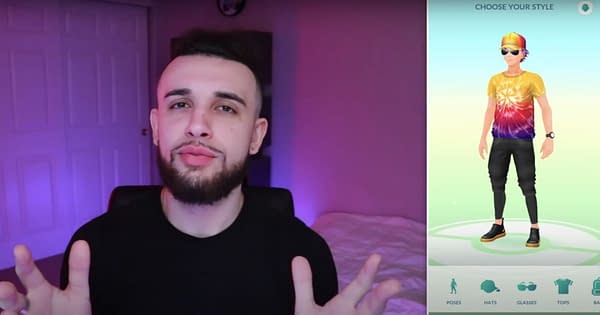 JTGily, popular Pokémon GO YouTuber, Twitch streamer, and official Samsung partner said in his video announcement:
"[Check out] the all-new, exclusive Galaxy avatar set in Pokémon GO. Check out the drip. Are you kidding me? The tie-dye-like design on the shirt, the tie-dye-like design on the hat? Come on… And to match the outfit, because you know I [got to match] the drip, we've got a Shiny Wevile next to us. [These outfits] are so much different than all of the other shirts in the shop."
Said drip is pictured above on JTGily, and here on ZoëTwoDots, Australian YouTube content creator, longtime Pokémon GO YouTuber, and also Samsung partner.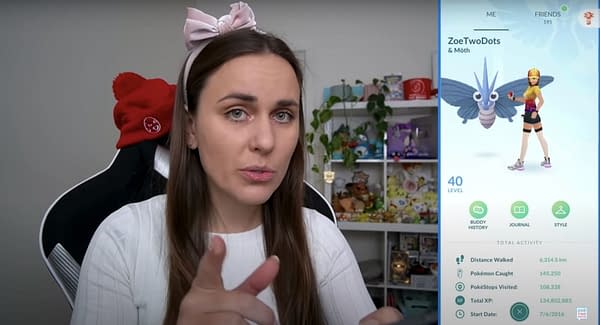 ZoëTwoDots added in another video spotlighting the partnership:
"Look at this sweet little tie-dye outfit that you can don for your avatar. Exclusive to Samsung Galaxy users. I feel like this is a really cool starting point for [brands] to become more involved with Pokémon GO. These new, more customizable options and more clothing options will come out in the game."
Niantic has indeed been expanding its association with other brands through Pokémon GO. In addition to sponsored Pokéstops in the game, most notably through Starbucks, Niantic will soon roll out sponsored gifts from those stops. It remains to be seen how those will differ from the standard gifts in Pokémon GO. A brand deal has also been recently made with 7-Eleven Mexico, which now sponsors PVP events for players of the game.
iPhone users may still have their coveted blue texts (a true sign of the social elite) but they will not have access to this exclusive, to quote JTGily, drip. Indeed, the days of Samsung owners shedding tears when hearing the song "It's Not Easy Being Green" are gone. These items, free and exclusive to Galaxy-users, will disappear midnight on July 19th. You can claim yours now.