Pokemon GO Will Have A Pokemon GO Plus Add-On
Fans of Pokemon are getting hungrier and hungrier for more Pokemon Go news, and the company has a bit more to say now.
Whether or not it's enough is another story. Amongst a larger description of how the mobile device game will work, came a bit about an add-on called Pokemon GO Plus.
Here's what it is:
"A portable device called the Pokémon GO Plus will enable Pokémon GO players to enjoy the game even while they're not looking at their smartphones. The device connects to a smartphone via Bluetooth and notifies the player about events in the game—such as the appearance of a Pokémon nearby—using an LED and vibration. In addition, players can catch Pokémon or perform other simple actions by pressing the button on the device."
It all ended with a statement that it would be available soon, and hopefully it's really soon. It looks like a Fitbit with a Pokeball. I can't imagine how many people will want to wear them depending on the size…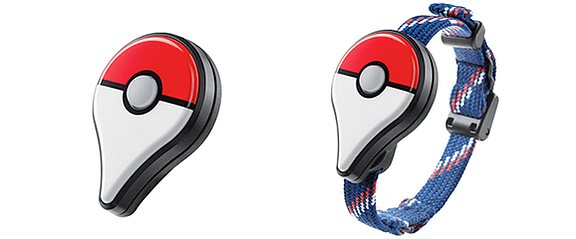 My biggest concern is how fun the app will be minus the Pokemon Go Plus. Will the extra purchase be necessary, or will it be a happy bonus? Time will tell.
For more information, head on over to Pokemon.com.