Leave it up to my roommate who is on the other side of the country to continue ordering cool boardgames for me to unbox. This one is called Theomachy, and it was created by Sandy Petersen.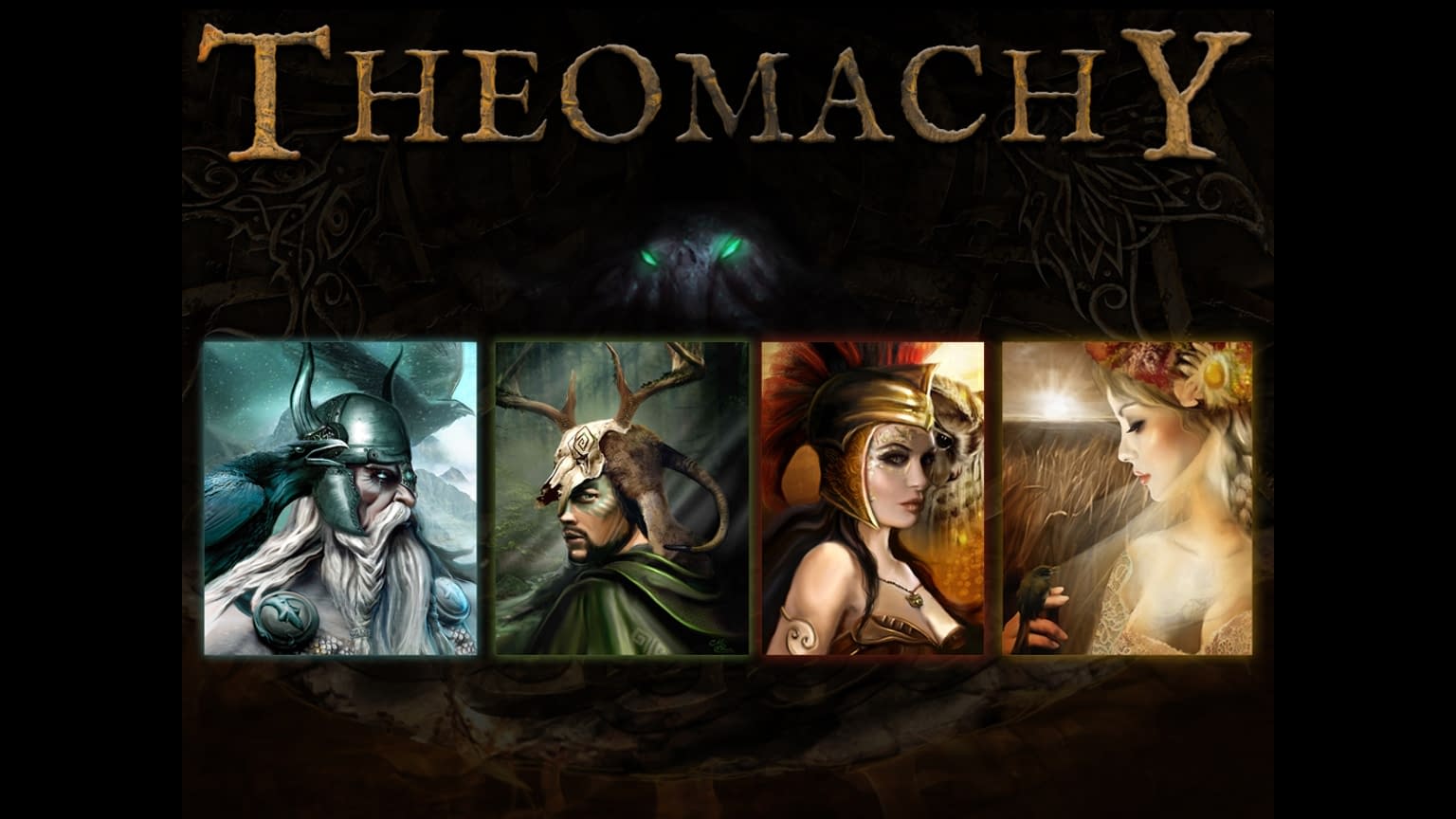 The game play combines poker and deck-building…quite the interesting combination, but you're probably wondering what's it all about? In Theomachy, you take the role of a god or goddess, you stake the souls of your Worshipers against the deluded Congregations of other gods (i.e., your friends), and strive to overcome them. Ah, can you smell the competitive spirit?
[WARNING: SPOILERS FOR THEOMACHY UNBOXING BELOW!]
This was a Kickstarter deal, and I'm highly impressed by the gameplay mat. It's made of a thick material, almost mousepad like, but surely can withstand all of these epic card battles.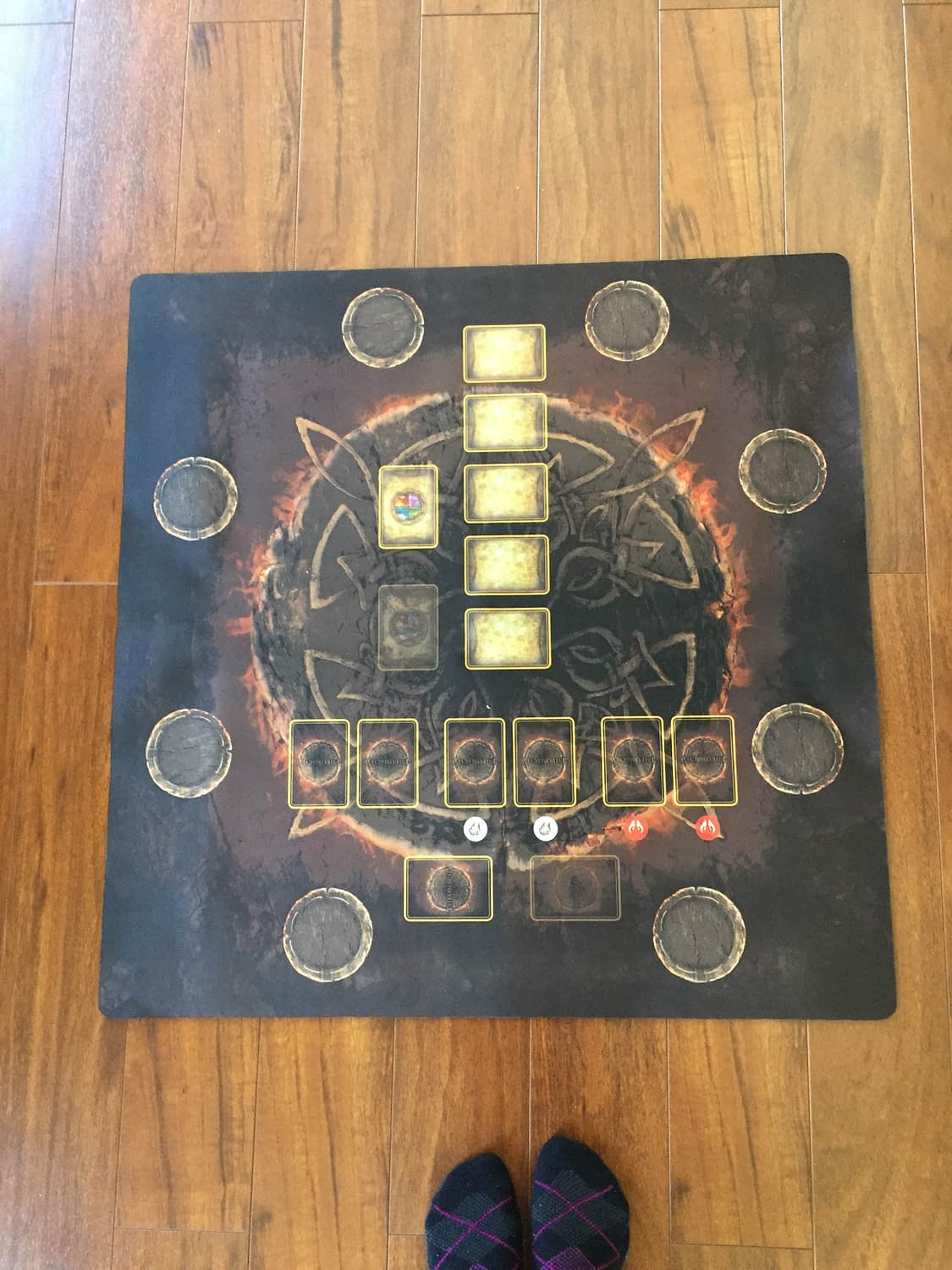 A nice drawstring velvet bag was included, along with two stacks of poker-esque chips.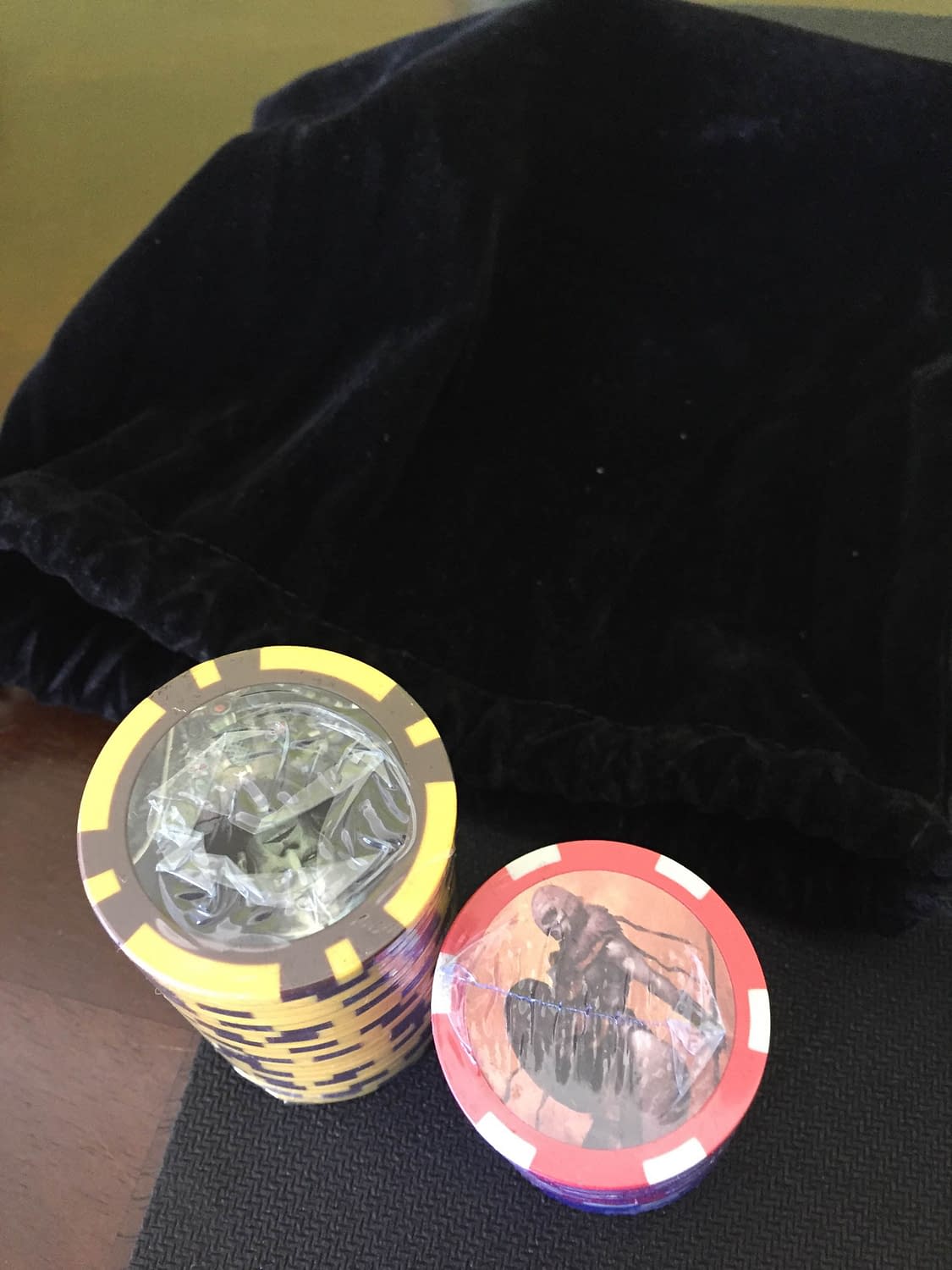 Tons of tokens to be popped out of their protective surroundings, a few decks of cards, and a concise rulebook. I prefer rulebooks that get straight to the point without over describing all of the details. I greatly appreciate the fact that this one has a "Short Description of Play" on the very first page.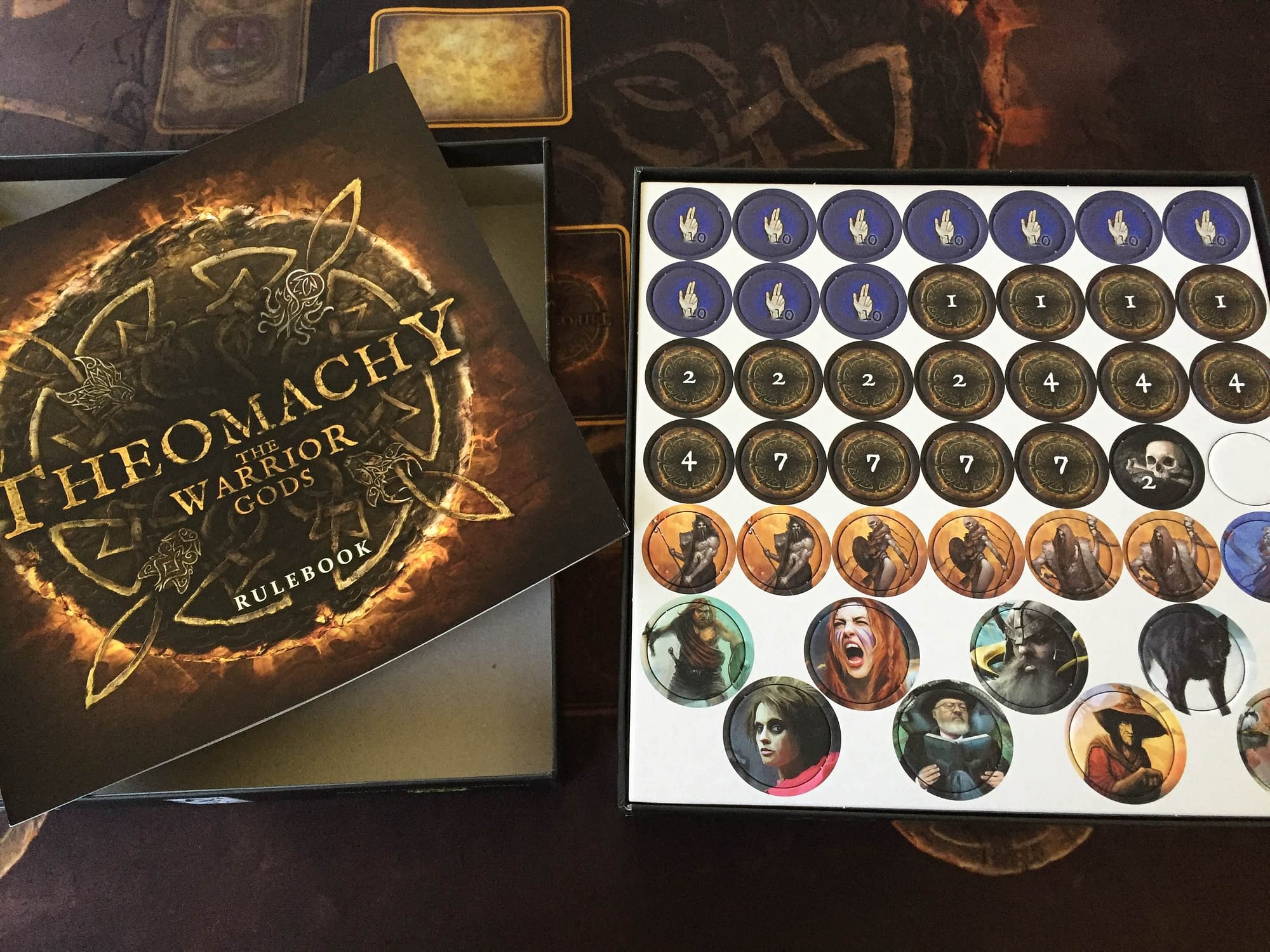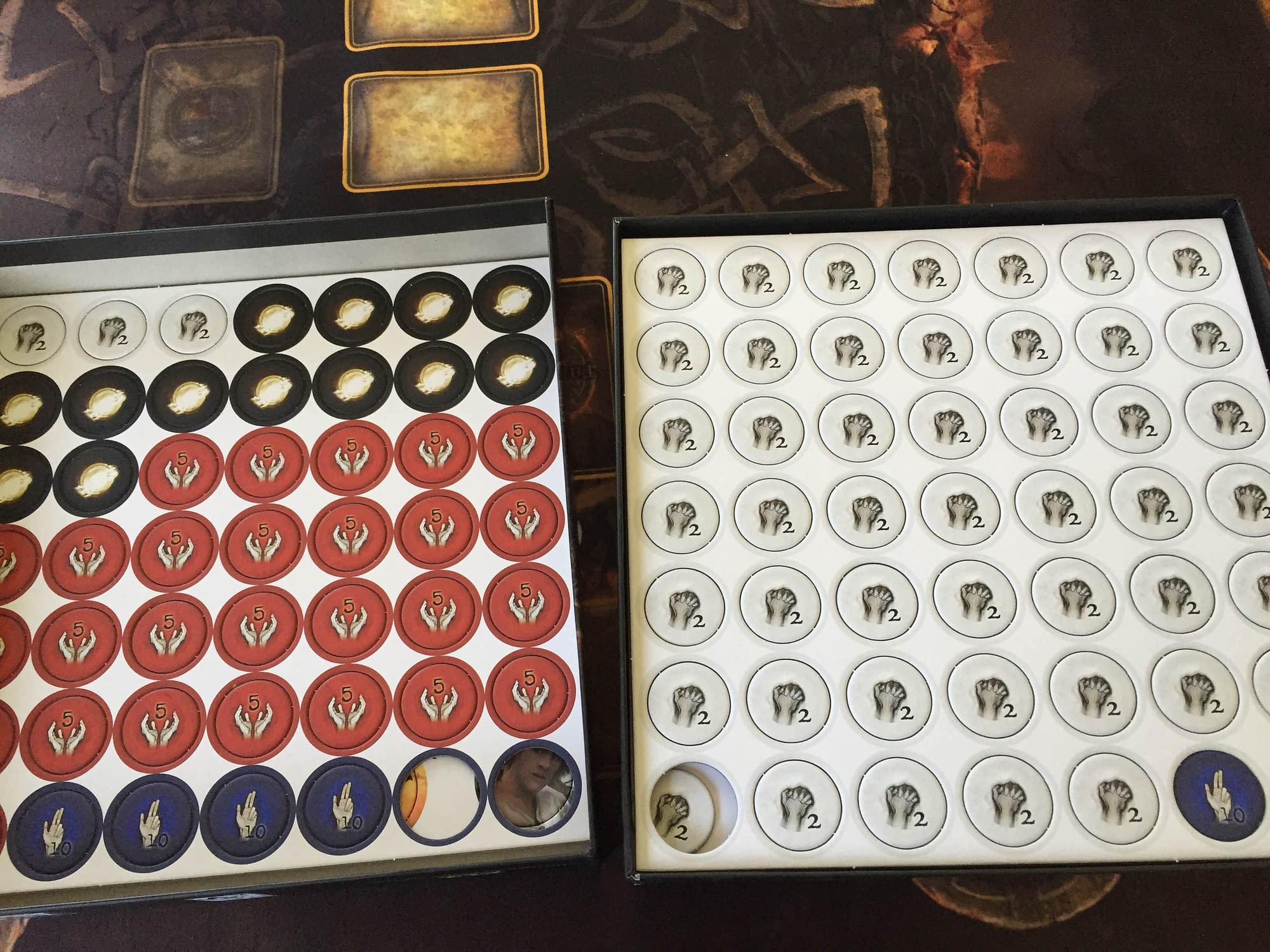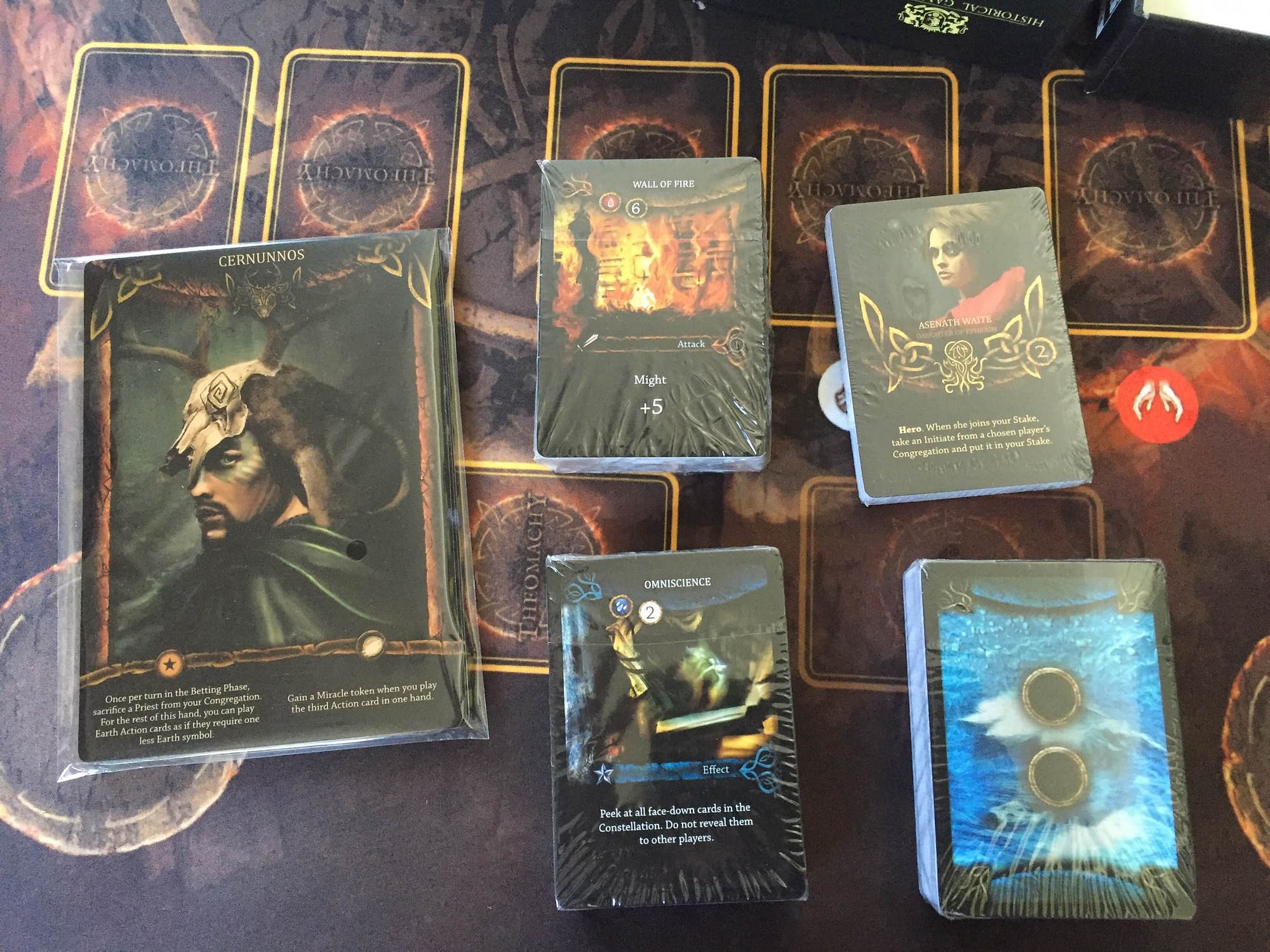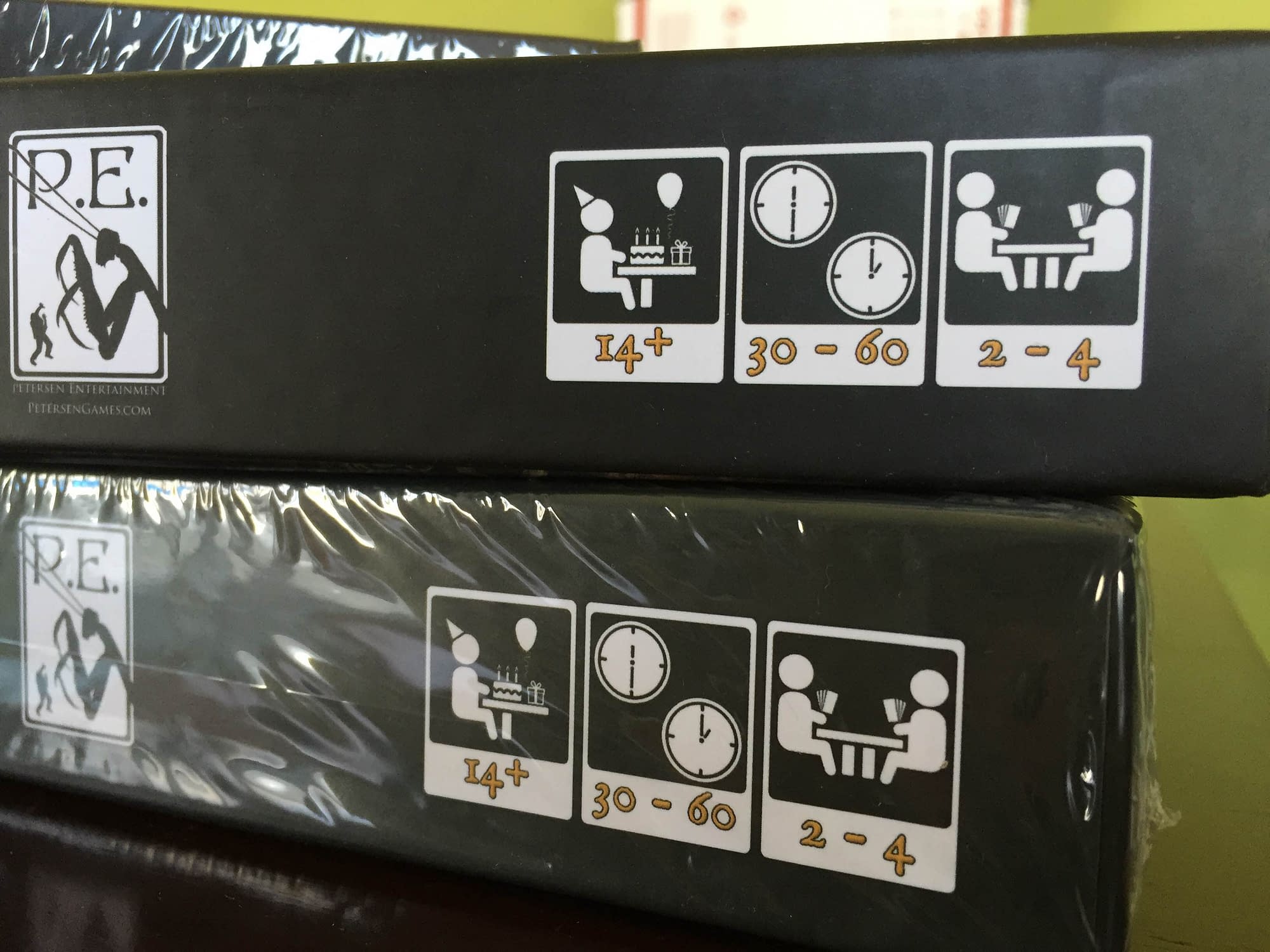 All and all, this was a really fun unboxing experience. Now I just need to round up 2-4 players to have a go at the game. For more information on Theomachy head on over to BoardGameGeek.
Enjoyed this article? Share it!