Pre-Orders for The Division 2 Will Get You an Second Ubisoft Game Free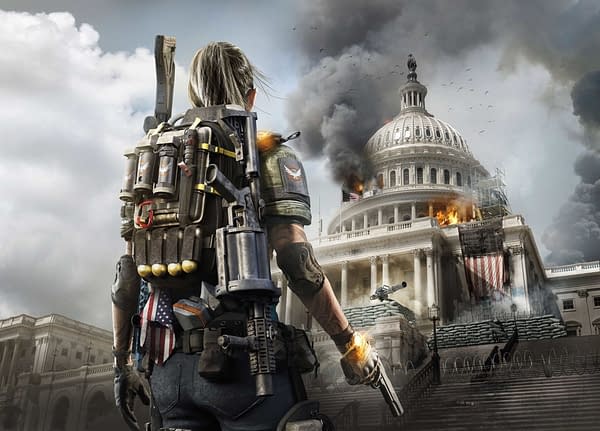 When you pre-order a PC copy of The Division 2, you don't just get a copy of The Division. Ubisoft is also giving out a free copy of another Ubi game to PC players.
If you get yourself a PC digital version of the game through a Ubisoft partner retailer like the Epic Games Store before March 14, 2019, you also get a free standard edition download for either Watch_Dogs 2, Far Cry Primal, or Ghost Recon: Wildlands.
To redeem your free game, you'll need to wait until The Division 2 hits your Uplay game library, then choose a free digital game by March 31, 2019. Instructions for redemption can be found at www.thedivisiongame.com/freegame. The free game will be available on the Epic Store or through Ubisoft's own platform.
Players can access their free digital game beginning March 15, 2019.
This offer is available for players who preorder any PC digital edition of Tom Clancy's The Division 2, including the Ultimate Edition. Players who have already preordered their PC digital copy are also eligible to claim this offer. So no worries if you jumped on the game before this offer was announced.
Players will be able to get hands-on with the game during the Open Beta running from March 1 to March 4. Which gives you enough time to play the game and still get a free Ubi title when you pre-order.
Tom Clancy's The Division 2 releases worldwide on March 15, 2019 on Xbox One, PS4, and PC.