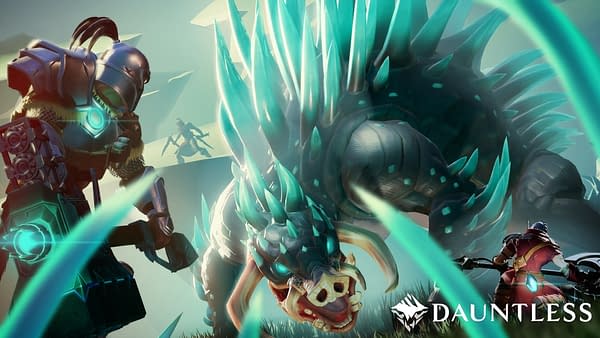 The two demos available for Phoenix Labs' Dauntless at PAX East this year were the Quillshot and Shrike hunts. Surprisingly, Shrike was the easier of the two given the current demo builds running at the show. Last time I got to hang out in the world of Dauntless, Shrike was the more difficult.
When given the option to choose between the two, I went for Quillshot despite the fact that it "wasn't a guaranteed win" to pick him as our monster. I like the aesthetic and armor — plus, I do love a challenge.
I would not come to regret that decision, because despite our loss, we put up a damn good fight and came very, very close to winning. But the PAX Quillshot is a harsh beast, and an incredibly vengeful one at that.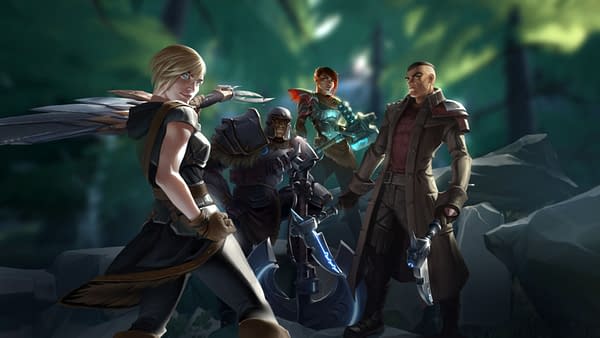 We came damn close. If I hadn't wasted my self-rez earlier in the fight, we might have done it. Then again, I was not the best fighter in this match, so you never know.
I was happy to note the updated gamepad support. As a console baby, my brain always handles games best with thumbstick controls as opposed to mouse and keyboard.
But damn, I have rarely enjoyed losing so much. This fight had me on my toes the whole time, kept us trying for that win with everything we had. Which made it one of the best demos at PAX East.
You can check out the fight below. Five points to the Great House of whoever can figure out which Slayer I was controlling. Honestly, it should be an easy guess.

Enjoyed this article? Share it!