"Rage 2" Launches The "Rise Of The Ghost" Expansion Today
Bethesda Softworks has launched the latest expansion for Rage 2 today, as you will dive into chaos with the "Rise Of The Ghosts". You're getting new vehicles, armor, weapons, challenges, and territory to explore, along with a new storyline that will keep you busy for a bit. You can read more about it here, and check out the latest trailer for the expansion below.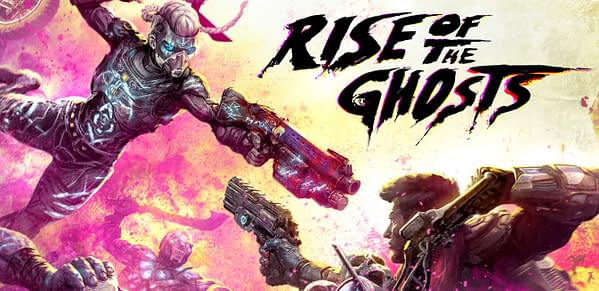 The Ghosts were once a terror in the wasteland. Ruthless, vicious, tactical and cruel, they took what they wanted and left no survivors. Following the Authority Wars, they were nowhere to be found. At the time, many people assumed they had simply been wiped out and they began to fade into wasteland legend. In reality, they had found a higher calling; a strange woman named Iris promised them power and glory if they did everything she said. Iris and the Ghosts fled to the Overgrown City, where for years they underwent intensive brainwashing and were subjected to experiments that left them with powerful and mysterious nanotrite abilities.

Now they're ready to reclaim their place in the wasteland. Under the watchful eyes of Iris, the Ghosts will prove to be a formidable new foe for Ranger Walker. He'll need to navigate a huge new region called the Overgrown City and put a stop to their uprising before the Ghosts can gain a foothold in the wasteland. Luckily, he'll have the new Void ability and the Feltrite Laser Launcher to add to his already-impressive arsenal. Rise of the Ghosts also introduces the new Ghost Motorcycle to the game, which players will be able to find in the Overgrown City and bring back to their Garage.