We're live in Tokoname, Japan for the Rainbow Six Siege Pro League Season 10 Finals, where eight teams are vying for the championship to close out 2019. Here are the complete results from the four quarterfinals matches that took place today while most of you were sleeping.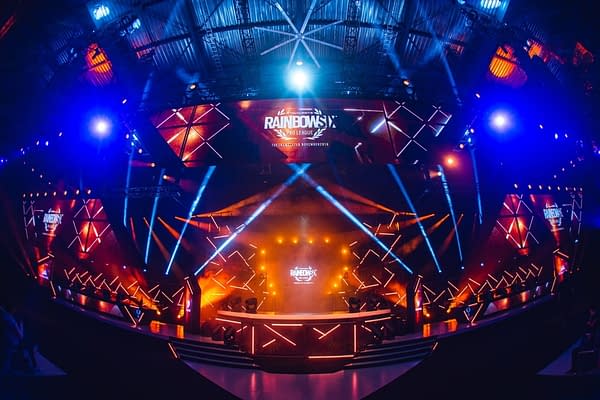 Quarterfinal Match: DarkZero Esports vs. FaZe Clan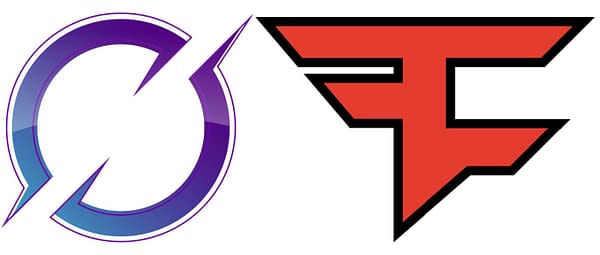 Probably one of the most anticipated fights of the tournament, we started at the Bank for the first map with Montagne, Echo, Hibana, and Mira banned. The start of this match saw both teams trading off victories as they felt each other out, putting us at 2-2. From there, DarkZero ran the gambit and had their way with FaZe for four straight rounds to make it 6-2 and leading into game point. FaZe, however, refused to go down, and pulled out three straight victories in a row, two of them close to a loss, making it 5-6. But DarkZero finally got the right plans together and took the Bank for the 7-5 win to go up 1-0.
Match two took us to the Consulate as they banned Thermite, Valkyrie, Echo, and Capitão. DarkZero started out strong with the 3-0 lead at the start, keeping up their dominance from the last round before it collapsed. The two traded off victories bringing the score to 4-1 in favor of DarkZero. FaZe rallied back here with three straight wins to bring it to 4-4, making this one anyone's game at this point. There were a couple of points here where it looked like FaZe might have a chance to tie it up, but alas, DarkZero ran roughshod over them three more times for the 7-4 win, sweeping FaZe out of the tournament.
Winner: DarkZero Esports (2-0)
Quarterfinal Match: Natus Vincere vs. Wildcard Gaming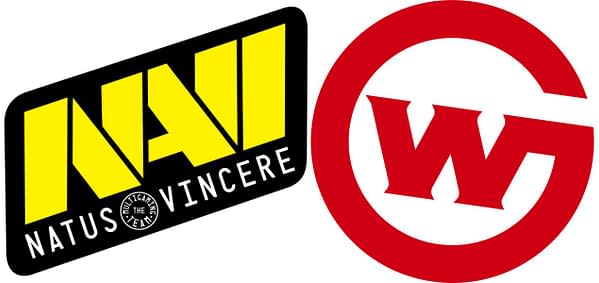 The first map took us to Kafe Dostoyevsky where they banned Capitão, Maestro, Thatcher, and Jäger. This one felt like a one-sided affair through the entire encounter as there was a point where Wildcard was leading the match 5-1. NaVi came back with a few keen rounds to boost it back up 4-5, then Wildcard made it match point with a quick win to make it 6-4. Ultimately, there wasn't much NaVi could do as they had pretty much given the round up early on and lost 7-4. with Wildcard going up 1-0 in the series.
Map two headed to the Coastline with Hibana, Lion, Mira, and Echo. banned from this one. NaVi wasn't about to take that last round laying down as they struck back with an early fire. The team scored two quick wins and a trade-off to make it 3-1 early on. They struck back two more times to make it 5-1, and almost mirrored version of what happened to them last game. Wildcard tried to mount a comeback but got slaughtered for the 1-6 defeat as it went to match point. Wildcard tried to put up a fight but got shut down 7-1 as the game was tied up 1-1.
Map three took us to the Clubhouse as they banned Maverick, Mira, Echo, and Jackal from the match. NaVi picked up right where they left off with a pair of victories to go up 2-0 at the start. Wildcard fired back with a close attack win for the 1-2 score, but NaVi returned the favor to make it 3-1. Wildcard pilled out a surprise win to make it 2-3 from what should have been a NaVi slaughter. But again, NaVi returned the favor in quick fashion to make it 4-2. Wildcard refused to go down easily as they rallied another two wins to tie it up 4-4. Another trade-off in attack wins brought us to 5-5. Wildcard hit the first win for the game point on a defense win to make it 6-5, but NaVi tied it back up 6-6, taking us into longer rounds. Not wanting to lose, both teams traded off victories until the score was 7-7. The final game felt close until they all finally came in contact with each other, leading NaVi to reign in a tight win at 8-7, taking the game 2-1 and sending Wildcard packing.
Winner: Natus Vincere (2-1)
Quarterfinal Match: Aerowolf vs. Giants Gaming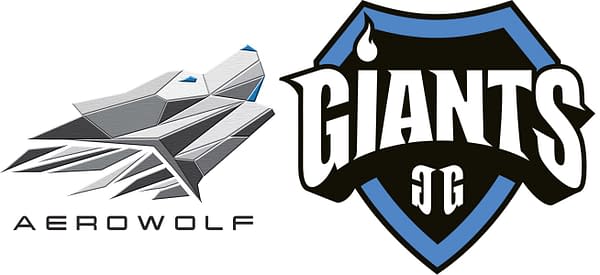 Map number one took us to Kafe Dostoyevsky where they banned Thatcher, Maverick, Kaid, and Maestro. Both teams traded off victories at the start to feel each other out for the 1-1 matchup. Aerowolf then laid waste to Giants three matches in a row for the 4-1 lead, two of them where Giants looked like they had no clue what they were doing. Giants returned for an attacker win to make it 2-4, but Aerowolf pulled off their own surprise attacker win to make it 5-2. Even they didn't expect to win that one. Giants took a tactical time out and got their act together, going four rounds straight with victories to turn the tide in their favor and go up 6-5 for game point. Aerowolf battled back after getting their cage rattled, and tied it up 6-6. In the end, Giants were able to show they know this map well and took out Aerowolf to win 8-6 and go up 1-0.
Map two took us to the Villa where they banned Maverick, Thatcher, Jäger, and Mira. Aerowolf came out the gate swinging and went up 2-0 in short order. However, Giants returned the favor and took two more rounds just as quickly due to some bad plays. Aerowolf threw up a heavy offense to break up the tie and went up 3-2. They looked beat in the next match but pulled a comeback to go up 4-2. Giants answered the call very quickly with two short wins of their own to tie it back up to 4-4. The next round felt like a marathon that came down to the wire, but Aerowolf pulled ahead 5-4. Giants responded unkindly with a wire win of their own to tie it again 5-5. Aerowolf moved up in a pinch and took the next game making it 6-5, pushing to game point, but Giants came back and tied it back to 6-6. Both teams traded slow victories to make it 7-7 and pushed it to one last game. The last match saw Aerowolf strike early, a bit of a trade-off, but eventually took the 8-7 win to tie it up 1-1.
For the third map, we made our way to the Coastline with Dokkaebi, Echo, Valkyrie, and Capitão banned. Aerowolf stuck first as they took the first defense win, then took an attacking win right after for the 2-0 lead. Giants scored two in a row to return the favor and tie it up 2-2. Aerowolf snuck out two more close victories as Giants fell apart, taking the 4-2 lead. But again, Giants retaliated by getting two more themselves and tying it up 4-4. Both teams traded off attack wins to keep it 5-5, but after that, Giants could not hold it together as Aerowolf clutched two straight wins for the 7-5 win. They go onto the semifinals and send Giants packing.
Winner: Aerowolf (2-1)
Quarterfinal Match: Ninjas In Pyjamas vs. Team Reciprocity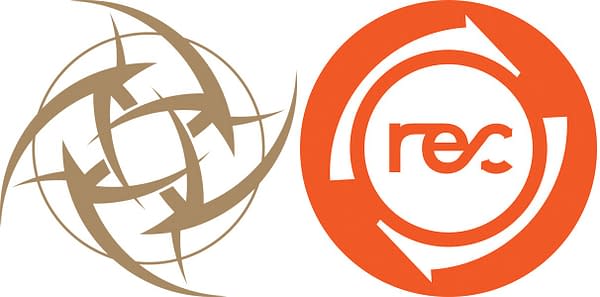 A little insider baseball for you here. At this point in the day, because of all the long matches and the way the schedule had been set up, we were at the arena for 12 hours at this point. The press room was shutting down, a number of people had left, and we were left with two options: work in the arena, or play catch up at the hotel. We did the latter. And got back to our hotel giving us a weird internet connection to see that Rec already won the first match 7-3 and was up 1-0. Map two took us to Consulate with Thatcher, Echo, Nomad, and Valkyrie banned. A lot of this round was a back and forth affair. At one point Rec was up, then NIP tied it up. Then NIP took the lead for Rec to tie it up. Eventually, we got to a 7-6 score in favor of Rec before a technical issue from a server crash forced a time out. The final match was a quick trade-off that ended with a Rec win for the 8-6 score. Rec moves on 2-0, sending NIP packing and setting up tomorrow's brackets just before Midnight in Japan.
Winner: Team Reciprocity (2-0)
Enjoyed this article? Share it!