Ravensburger, the renowned maker of puzzles and board games such as Villainous, has announced plans to re-imagine the Back To The Future intellectual property in the form of one of their board games. The game is called Back To The Future: Dice Through Time and will be available exclusively at Target stores starting on June 21st, to coincide with that 35th anniversary of the franchise as films.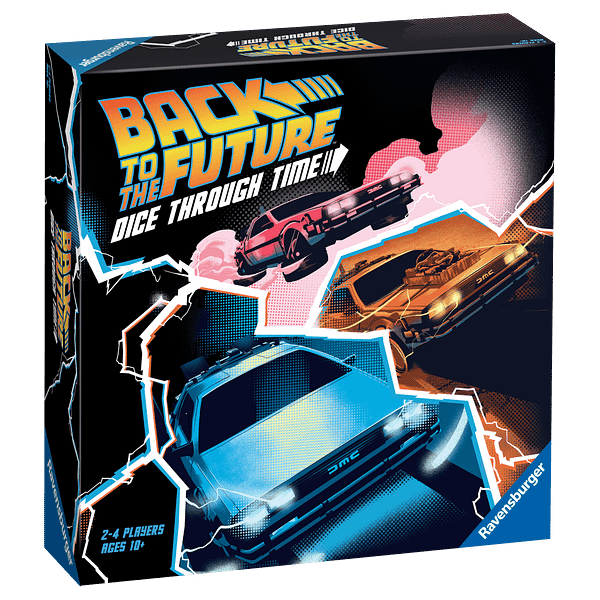 According to the product blurb by Ravensburger:
In Back to the Future: Dice Through Time, Biff stole the DeLorean and went on a joyride through time, disrupting events and scattering items throughout the wrong decades. Now, you must help Doc and Marty repair the space-time continuum. Featuring fan-favorite events and moments from all three movies, this collaborative dice game will be available exclusively at Target starting June 21st just in time to celebrate the 35thanniversary of the first film.
This game is a collaborative game where players will cooperate to try and get through one of three levels of game difficulty in order to fix the space-time continuum and, depending on their level of success, either win or lose together. Fresh new artwork keeps the game appealing to newer fans of the Back To The Future franchise while the nostalgia appeals to older fans as well.
Back To The Future: Dice Through Time is a collaborative dice game that will require between two and four players in order to play. The game is geared for ages ten and up, and should take between 45 minutes and an hour to complete. It will go for an MSRP of $29.99 at Target stores.
Enjoyed this article? Share it!