Raw Fury and developer Shedworks have announced that Sable will release sometime in 2020. The game was first announced at E3 2018, though the team at Shedworks have been working on the game full-time since October 2017.
Sable is a coming-of-age story told through exploration across an open world desert. Players will explore ancient monuments, ruined architecture, wrecked space ships, and learn the history of the alien world's inhabitants. They'll also figure out Sable's place in the world as they go.
The initial planned release date was for 2019, however that has been pushed back as the team has expanded.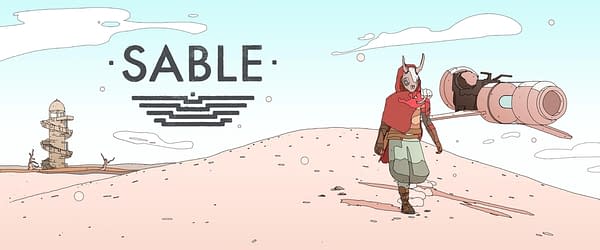 From Shedworks:
We've now been working on the game full time since October 2017. We initially thought the game would take us around 2 years to develop. It was an extremely rough estimate and for us to fully realise the game we want to make, we now think we need a bit more time. It was always going to be tight getting the game out in 2019 so now we've made the decision to take more time with the game and aim for release in 2020.

We are so grateful to have the support from our partners and team to make sure the game we release will be the best it can be. We've also significantly expanded the team from the beginning of the project.

You may already be aware that Michelle Zauner (Japanese Breakfast) is composing an incredible soundtrack, Meg Jayanth (80 Days, Horizon Zero Dawn and Sunless Sea) is crafting inventive narrative design, Martin Kvale is generating delightful sound design and Micah Holland has been rigorously animating the project.

Since we announced the game title at last year's E3 we've also hired Shanaz Byrneto bring her unique and captivating work to our characters, Felix Kramer (Tunic and Neo Cab) to keep us sane and act as a producer and Jourdan-Reiss Russell as an in-shed developer.
Sable is now slated to release in 2020.
Enjoyed this article? Share it!