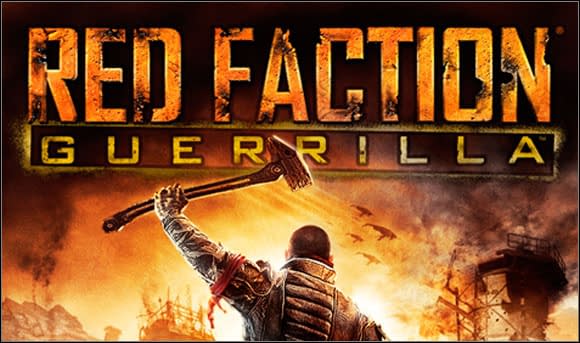 THQ Nordic has revealed the release date for Red Faction Guerrilla Re-Mars-tered which will launch on PC, PlayStation 4, and Xbox One on July 3rd, 2018. High-end PC, PS Pro, and Xbox One X owners can enjoy the game in 4k, while everyone else will get the updated but not 4k edition. If you own the 2009 version of Red Faction Guerrilla on Steam, you'll get the remastered version for free as a download on your Steam account. It should pop straight into your library.
Sadly, console players will not receive the same perks.
Set 50 years after the climactic events of the original Red Faction, Red Faction: Guerrilla has players assume the role of an insurgent fighter with the newly re-established Red Faction movement, battling for liberation from the oppressive Earth Defense Force. Red Faction: Guerrilla still defines the limits of destruction-based gameplay with a huge open world, fast-paced guerrilla-style combat, and true physics-based destruction.
Red Faction Guerrilla Re-Mars-tered features:
Fully reworked graphics – heavily reworked textures and graphic features adding, for example, specular maps
Improved shadow rendering
Improved lighting
Reworked shaders and postprocessing
Performance specs for the various platforms are below.
PC performance
Xbox One Performance
Xbox One: 900p @ 60 FPS
Xbox One X: 1800p @ 60 FPS or 4K @ 30 FPS
PlayStation 4 Performance
PlayStation 4: 1080p @ 60 FPS
PlayStation 4 Pro: 1500p @60 FPS or 4K @ 30 FPS
Enjoyed this article? Share it!