Respawn Entertainment is Pushing Back Titanfall 3 to Work on Apex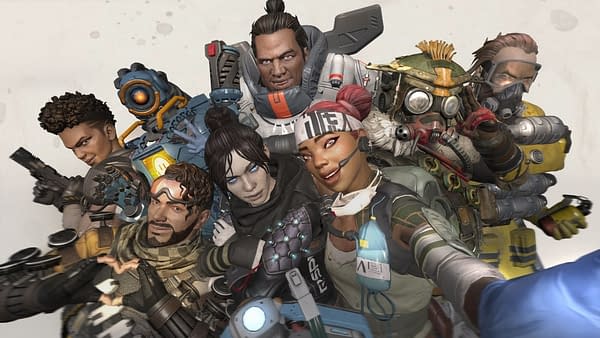 Respawn Entertainment used the EA blog today to announce that they're delaying work on the Titanfall franchise to continue supporting Apex Legends due to the success of their battle royale. Most of the blog post focuses on the upcoming changes being made to Apex Legends to continue combating issues like "exploits, bugs, cheaters, and more" while also working on performance updates, audio bugs, and dealing with hit registration issues.
They'll also be tweaking the Season launches with a new Battle Pass, new Legend, and some new meta. Other tweaks include better communication between the dev team and the players, as well as better updates mid-season.
Respawn used the post to confirm that they are 100% committed to supporting Apex in the coming months, but that the popularity of the game surprised them. Which means they've had to reassess some of their plans for Apex and other games in development like Titanfall 3 and Star Wars Jedi: Fallen Order.
From the EA blog:
At EA PLAY in June, we will give you the first details on what you can expect from Season 2. We've seen all the feedback on Season 1 and look forward to showing you the improvements we're making. For Season 2 you can expect a Battle Pass with more meaningful content, the introduction of a new Legend, the debut of a new weapon . . . and you didn't expect Kings Canyon to stay the same forever, did you?

Lastly, regarding other games in development at Respawn, it is important to understand that there are entirely separate development teams working on Apex Legends and Star Wars Jedi: Fallen Order. Additionally, in order to fully support Apex Legends, we are pushing out plans for future Titanfall games. No resources from the Apex Legends team are being shifted to other titles in development here at the studio, nor are we pulling resources from the team working on Star Wars Jedi: Fallen Order.

We know we have a lot of work ahead of us, but we're up to the challenge and are looking forward to building Apex Legends to its full potential together with our players.
So now we at least know one game that's coming to EA Play in June, and that's Apex Legends. Hopefully, Season Two has a better launch than the first. However, it does mean that players hoping for a Titanfall 3 announcement will likely find themselves out of luck.
But, considering what Respawn has on their plate already, we aren't surprised by the news. Just a bit depressed.