Review: Games Workshop's "The Glottkin" Box – "Age of Sigmar"
A couple of days ago, we at Bleeding Cool got a chance to review the Start Collecting! Maggotkin of Nurgle boxed set. Since thankfully we got out of it without many pustulent diseases if any, we are going to dig in even deeper to the Nurgle line from Games Workshop's splendid game Warhammer: Age of Sigmar. Today, we are looking at the kit for The Glottkin, a trio of brothers from the family Glott, who were unspeakably twisted by the whims of Grandfather Nurgle.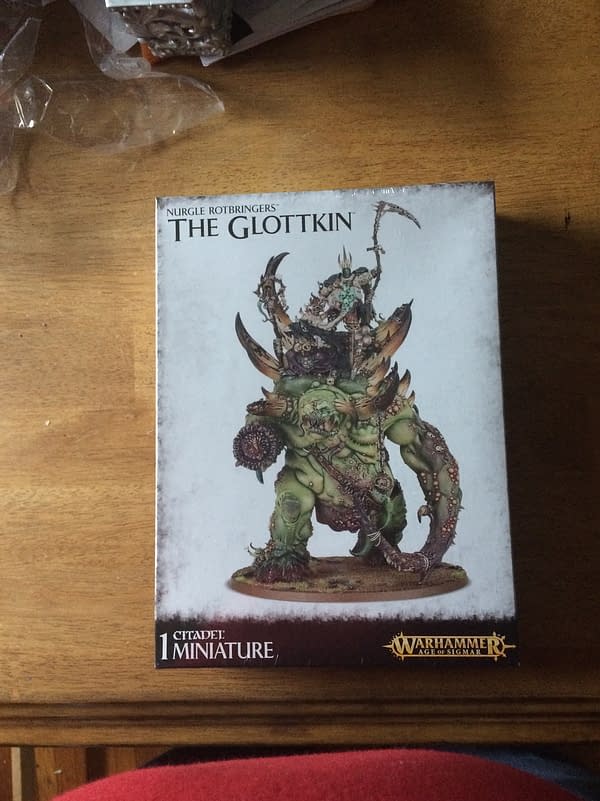 At first glance of the box, I already know that this model is going to be huge. I truly cannot wait to open the box and see all of the bits and bobs inside of it! But first, let's take a look at the back of the box, and check out the details that we are missing from the front alone: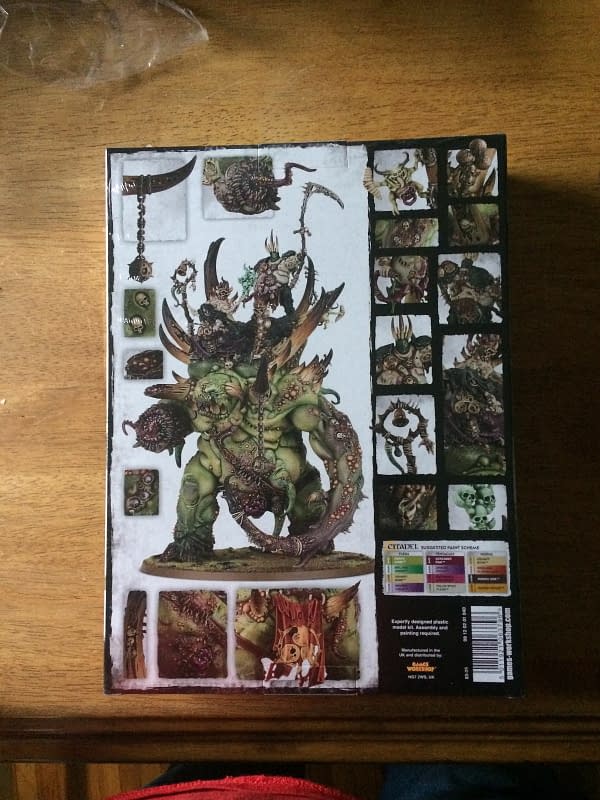 In addition to being a very large model, the piece is highly-detailed, with tons of little nuances around every literal edge and corner of the brothers Glott.
Now then: Time to open this box and check out its grisly contents!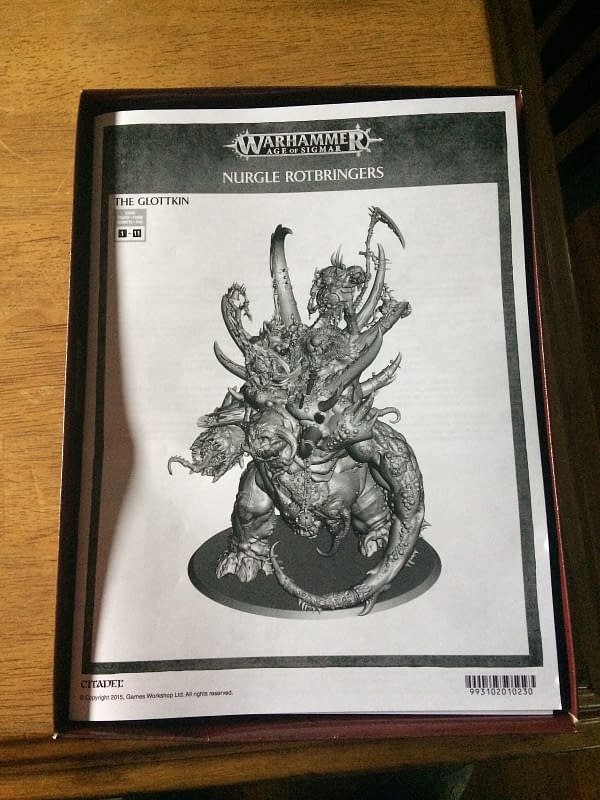 One of the only things I find shortcoming about the instruction manuals for Games Workshop's pieces is that generally speaking, we get a 45-degree profile view of every step of the process (from what I've seen so far), and we don't often see the back shots of the model-in-progress even if there's a little bit showing from the normal angle, meaning we can't get a better perspective from which to assemble models. However, The Glottkin should be simple enough to put together based on what I've already seen of his model and the sprue (shown below!).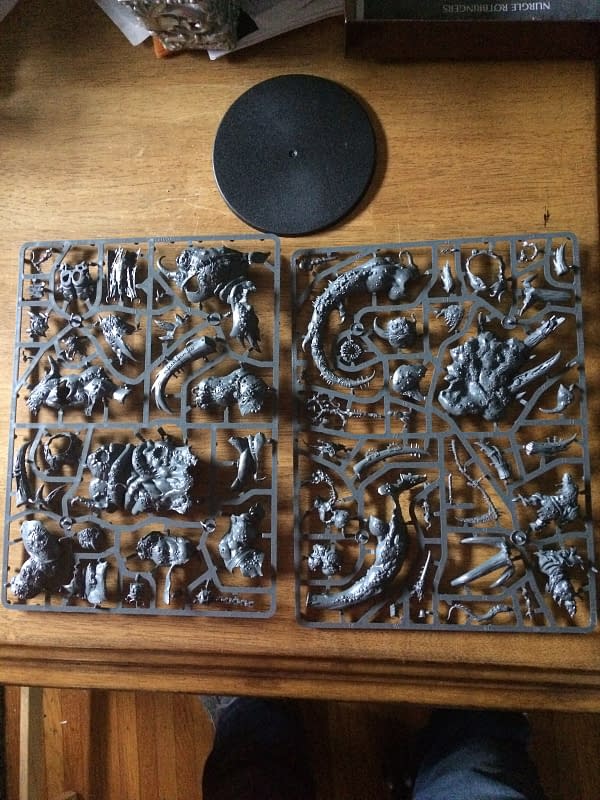 Offhand, this feels like more work than the Pusgoyle Blightlords from the last review I did, but, honestly, it's probably about the same amount of work overall. In the grand scheme of things, that's not bad! I'm absolutely looking forward to assembling The Glottkin for my Nurgle army.
What do you think of this monstrosity of a large model? Has Nurgle affected your family in such a way? If so, you might be entitled to financial compensation! …Or not, I made that part up. But let us know what you think anyway!