Review: Jinx's Rocket League Gear and Accessories
We recently received a shipment of some awesome gear again from Jinx to review, and the first item on the list is these new items from Rocket League. These are all new items released for the fall that are on Jinx's website for those of you who are obsessed fans with the racing soccer game that might light up your home and wardrobe. But how good are they? We cracked open and tried some of these on for the benefit of a review.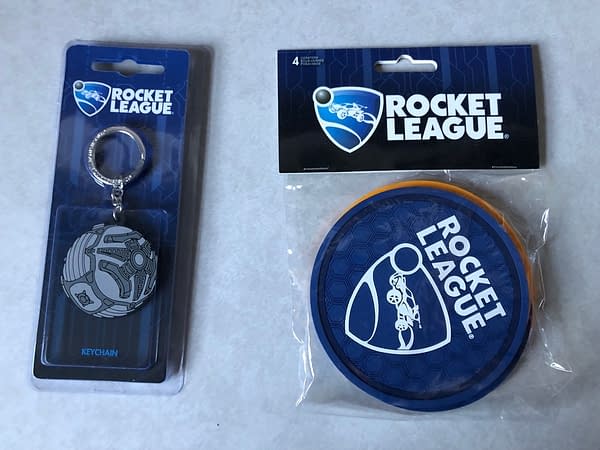 We'll start small with the Rocket League keychain. This is pretty simple as it's the ball you play with in the game, made to be a flat rubber ball that hangs off your keys. On one side it looks like the standard soccer ball while the other says "Nice Shot!" It's a pretty decent item to throw on your keys if this is what you're looking for.
The other non-clothing item we received was a set of four Rocket League coasters. These are pretty simple as they represent symbols and art you see in the game (like the Sky High and Hat Trick symbols), along with a logo of the game. You get two yellow and two blue to represent both sides, all of them a soft and bendable rubber with a texture on the glass side and a smooth coating on the back that makes it easy to sit down on a table and not slide around. These are pretty good as coasters, the only issue we had is that they smelled weird out of the package. If you buy these, we recommend washing them first.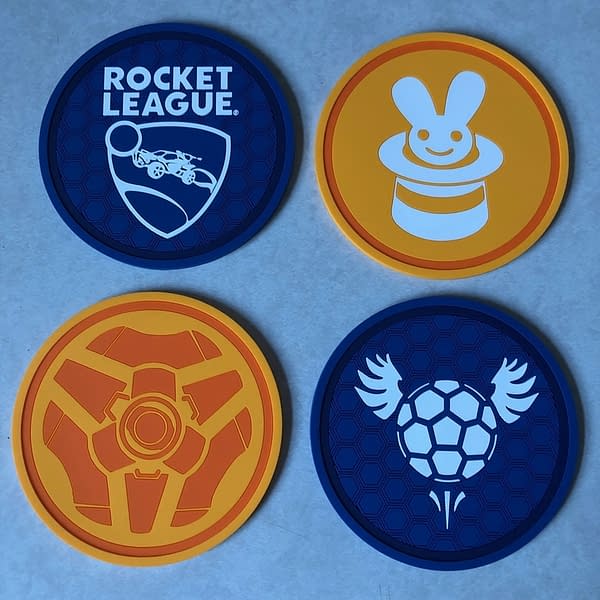 Moving onto the shirts, the first is this awesome red Chibi Drift shirt. Here you have a classic car associated with Rocket League complete with a stereo on top and streaming a music note trail behind it. This kinda had a throwback feeling for me because the design reminds me of old Tonka Truck shirts I used to own as a toddler. This is very well done and choosing to make the shirt the same color as the car was a wise choice. This is definitely a winner in the set.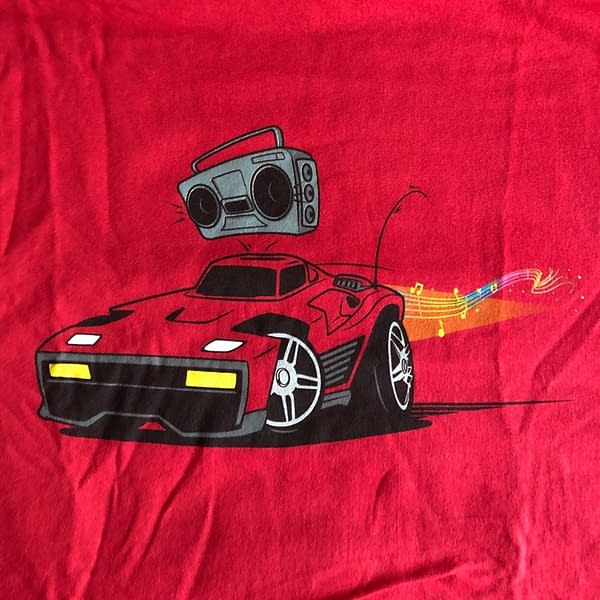 Going to the opposite end of the spectrum, we get a black and orange Manga Dominus longsleeved shirt. This one gives you the glory of the Dominus in all of its fury with a bit of kanji at the top to make it feel like an imported shirt. Seeing as how this is a fall shirt, we couldn't have been happier to receive a long-sleeved sample. It works really well for the design as this is the kind of shirt that is great to lounge around in or mix-and-match gear with so you can see it's a long sleeve with other stuff on top. Another winner in our book, but slightly sad it's only good for half the year in places that get a summer.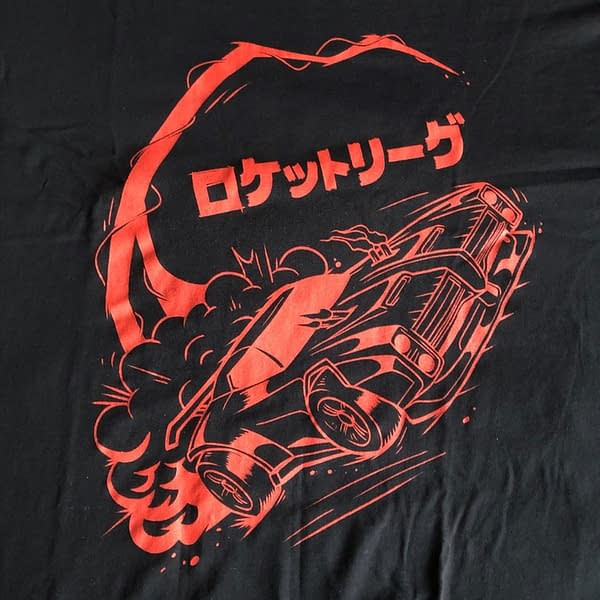 Finally, one of the best items we've gotten in a while for clothing is this official Rocket League Futsal zip-up hoodie. This is basically a workout hoodie that gets some of the design choices from Europe fashion, while still keeping the look and feel of a track jacket. Like having a pair of racing stripes go up the biceps. You get two front pockets that zip up, a front zipper in the shape of a Rocket League ball, and an emblem on the front left chest. This hoodie makes you look liek you're training on an official Rocket League team! And yeah, they don't exist. But who cares? This looks awesome!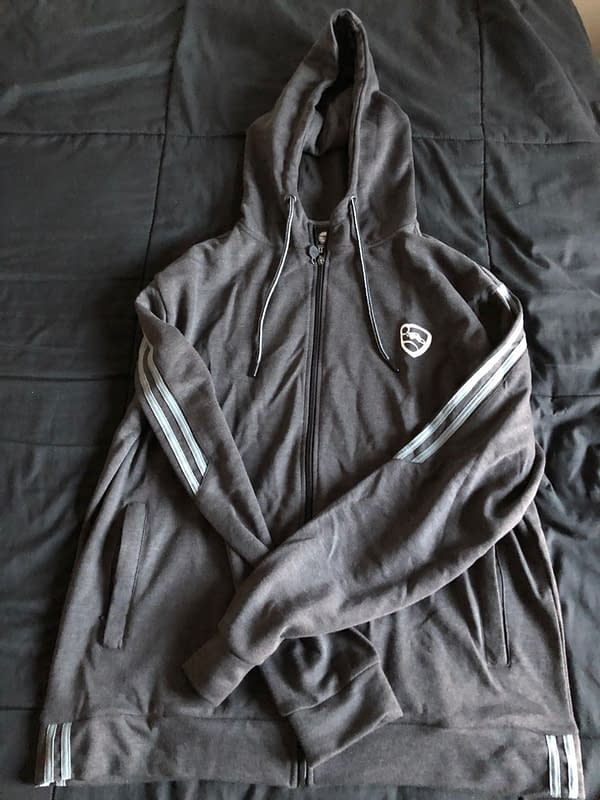 Overall, the smaller items were nice but didn't do much for us, but the clothing Jinx had to offer hit all the right buttons. They did well by Rocket League and should make more sports-related march when it comes time to head back to the fields in the spring and summer. If you love the game we highly recommend checking these out and seeing how well they'd compliment your wardrobe.