In the grimdark future, according to Games Workshop in their classic game Warhammer 40,000, there is only war. However, in the grimdark present, there are a whole lot of game reviews, which means that, at least for now, there's a lot of time for fun! We reviewed Games Workshop's Indomitus boxed set for the ninth edition of Warhammer 40,000, and here's what we think of it!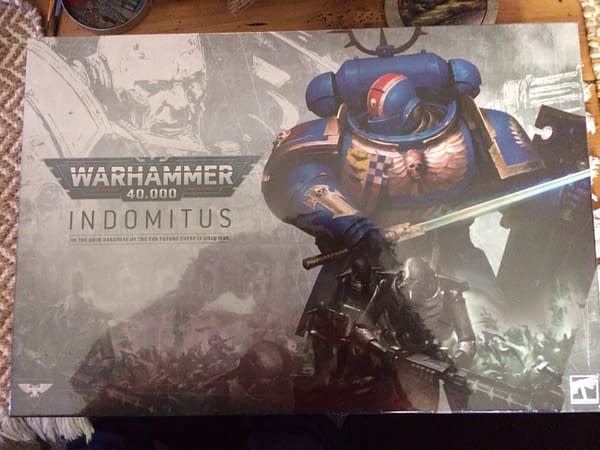 This box, following hard in the footsteps of boxes like Necromunda's Dark Uprising box, is heavy. There are a ton of sprues in this release, but unlike Dark Uprising, all of them are miniatures. The box is loaded up with a ton of Primaris Space Marines and Necrons, many of which are totally new!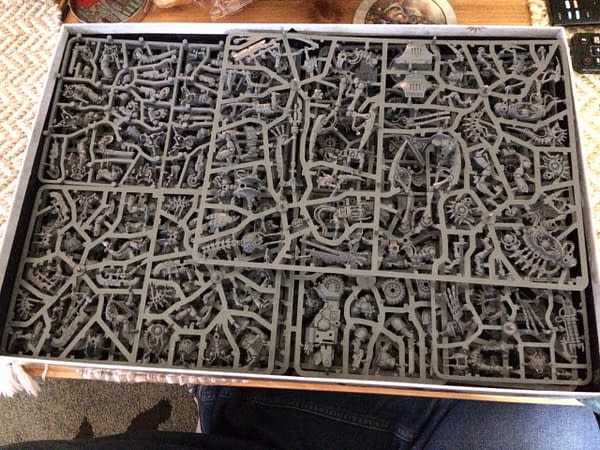 Now, one slight issue we found with a lot of the Necron sprues, in particular, is an age-old one: Some of the legs are super-fiddly, and not all of them are totally unwarped by the strain caused by the placement on the sprue itself. At the very bottom of the box, we even found one leg that was snapped off! While we cannot say for sure whether that was a leg of one of our own models or a leg from another boxed set at this time, it wasn't a very happy moment for that Necron, to be sure.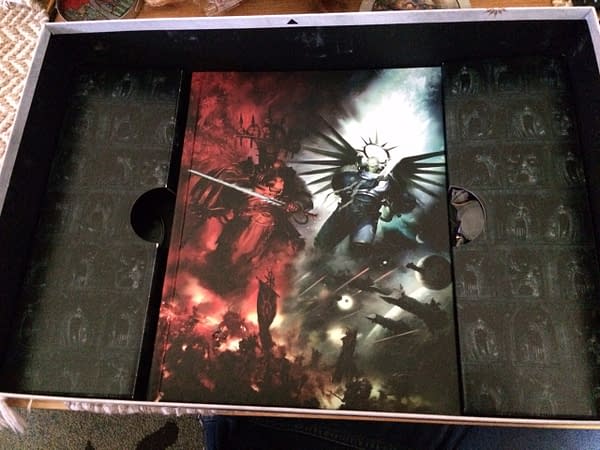 The rulebook is gorgeous. Out of respect for Games Workshop, we won't post any of the interior pages from the book but we do want to emphasize the lovely hardcover binding and the stunning illustration on the front cover. Overall, while Indomitus has its (minuscule) shortcomings, we recommend that anyone wishing to get into ninth edition Warhammer 40,000 go and preorder this beautiful boxed set. But what do you think of these models and the rulebook for the game? Are you excited to put in preorders? Let us know in the comments!
Enjoyed this article? Share it!