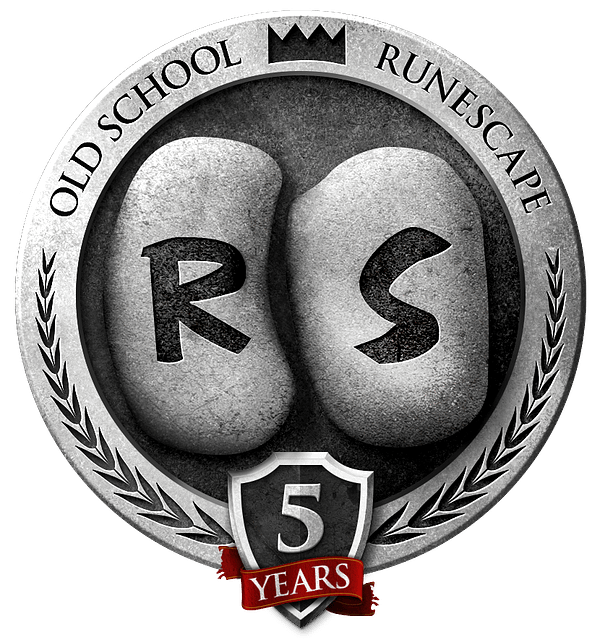 Believe it or not, Jagex's Old School RuneScape has only been in service for half a decade. Today marks the game's 5th anniversary and the developer is celebrating with a new adventure that sees participants help Da Vinci with a new painting commission. Completion of the new adventure will reward players with the ultimate Old School prize: the iconic sword emblazoned in the game's logo.
Launched in February 2013, Old School RuneScape began as a nostalgic vanilla RuneScape server for players eager to experience the MMORPG as it was in 2007. Over the past five years, Old School has received dozens of exclusive updates not seen in the original RuneScape, including new quests and landmasses, and attracted millions of monthly players. In addition, the seasonal Deadman tournaments have made it a top competitive MMORPG, as well as a most-watched game on Twitch.
Old School RuneScape's combative PVP has become a massive hit on Twitch with over 6,000 players streaming the game, and over 3 billion minutes of content watched in 2017. Today, Old School is launching a dedicated Twitch channel, which will kick off a live fifth anniversary show from 7 p.m. GMT. The Deadman 2018 Spring Final, which will see the top 2,000 players compete in an unrelenting fight for survival and a $20,000 cash prize, has been confirmed for Saturday March 17th and will be live streamed on the new Twitch channel.
Old School RuneScape is coming to mobile with full cross-platform play.
Mathew Kemp, Senior Product Manager, Old School RuneScape, said about the anniversary:
"2018 is a huge year for Old School, and not only because of these anniversary celebrations and the launch of the game's own dedicated Twitch channel. We are currently in the middle of a pipeline of closed beta tests forOld School RuneScape on mobile, and already are getting some excellent feedback from those lucky enough to receive an invitation. In fact, the feedback so far has more than validated our decision to make the full game available on mobile platforms for new, returning and current players later in the year."
Enjoyed this article? Share it!