Yesterday during EVO 2018, Capcom announced that two characters would be coming to Street Fighter V: Arcade Edition, a classic and a new fighter. First, the company is adding a new fighter by the name of G, dressed in top and tails and ready to fight. Meanwhile, an old favorite returns as Sagat is back to wreak havoc on the game's heroes and even some of its foes. We have both character descriptions and their trailers for you here, as both will become downloadable characters today at $5 each, unless you have the Season Pass.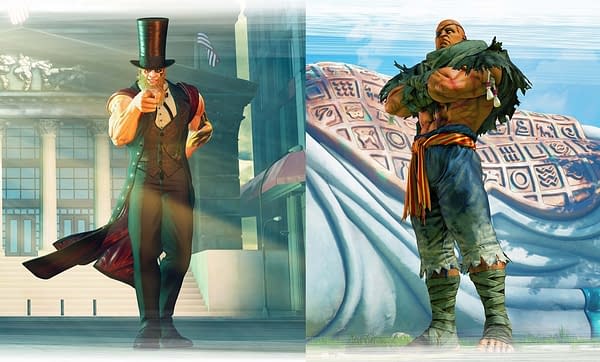 A man of mystery has appeared calling himself the "President of the World." First revealed in the cinematic openingat Capcom Cup 2017, G is a mysterious new character who wishes to unify the world as its president. He decides to spread his message in ways the modern world can understand: through social media. Initially, he doesn't receive much attention until Rashid comes across his videos and decides to help amplify G's message to the people. That being said, there's much more to G than meets the eye…

The king has returned to Street Fighter V: Arcade Edition! Bow down before him or prove you are a worthy opponent. First appearing in the original Street Fighter as the final boss, Sagat has become one of the most recognizable characters in the entire series. As the emperor of Muay Thai, Sagat's main goal in life was to be the strongest fighter in the world, which he believed he was until a certain martial artist named Ryu came along and defeated him. M. Bison witnessed Sagat's power and offered him the services of Shadaloo in order to search for Ryu. Sagat accepted and became one of the feared "Four Heavenly Kings," but when he realized M. Bison was attempting to corrupt Ryu, Sagat left as he wanted Ryu's mind to be clear for their rematch. Since then, he has made it his life goal to defeat Ryu, but only if his rival doesn't hold back. In Street Fighter V: Arcade Edition, Sagat has become a hermit in a secluded village and must overcome his inner demons.
Enjoyed this article? Share it!