"Samurai Shodown" Reveals Second Season DLC Characters
SNK announced the DLC characters for the second season of Samurai Shodown, with more characters taking us deeper into the franchise's lore. Four more characters will be on the way, three we know about and one mystery guest yet to be revealed. The three we know of are Mina Majikina, Sogetsu Kazama, and Iroha. The fourth one, well… we're guessing the developers are holding onto that one for a major esports tournament reveal down the road. Enjoy the info and trailer below on all three of the characters we know about so far.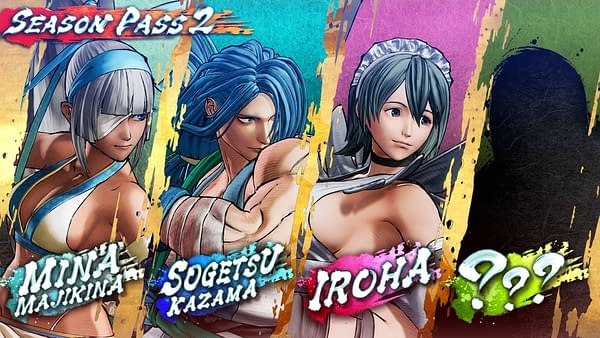 Mina
Mina made her first debut in Samurai Shodown V in 2003. Now she's back and ready for action. Born in Ryukyu with strong spiritual energy, she wields her bow clearing the world of evil demons. Mina reached 1st place in the Dengeki Online's most wanted DLC characters poll.

Sogetsu
Sogetsu returns after making his first appearance in Samurai Shodown IV in 1996. He's a fearsome ninja of the Kazama clan, able to control the power of water. Kazuki, his younger brother, made his comeback to Samurai Shodown in November as a DLC character in Season 1.

Iroha
Iroha first spread her wings in Samurai Shodown VI in 2005. She fights to protect her master at all costs using her two butterfly swords. She claimed 2nd place in Dengeki Online's most wanted DLC characters poll.