San Francisco Validates an Election with D&D Dice
The number of phrases which can be said that open with the preface of "Only in San Francisco" is by no means limited. Now it seems there's at least one more that can be added to that list – the use of Dungeons & Dragons dice to help validate local election results.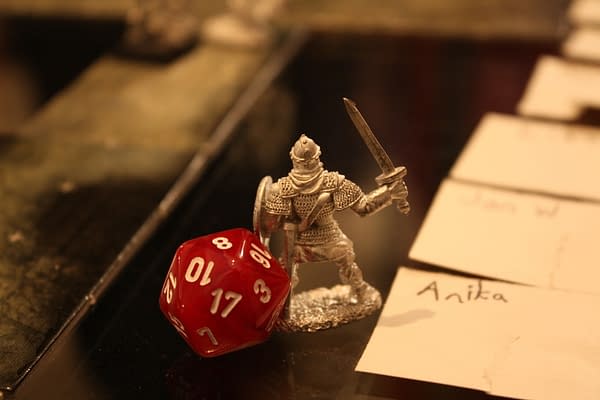 In a newly released YouTube video, the San Francisco Department of Elections goes over the process by which they use three 10-sided die to randomly select precincts. The City laid out it's results from the latest set of dice rolls as they fulfilled a statute-ordained Random Selection of One Percent of the Precincts for Manual Tally. What that means is that one percent of the city's machine-counted ballots must be hand-counted to verify that the results match the automated ones.
Since there are just over 600 precincts in San Francisco, they had to roll until they had a valid set of six precincts to then process their votes by hand. They had to re-roll a number of times since not all precincts are eligible for the manual count (to be eligible they had to have a full ballet of elections – only the even-numbered precincts had City Supervisor elections, so they would have to re-roll until they got an even-numbered result). In addition to the required 6-mandated precincts they continued to roll for another for three more to be sure they covered outlying electoral contests.
They videoed and shared out their process of rolling, so you can follow along with the game, below. At this time we're not sure what the party members classes were or who was DM'ing, but it seems like it was an interesting campaign.
The following table shows the results of the 3d10 rolls, reprinted from the S.F. Board of Elections website.
| | | | |
| --- | --- | --- | --- |
| | Precinct Number | Ballot Type | When Selected |
| 1 | 7645 | 13 | Roll # 1 |
| 2 | 7823 | 16 | Roll # 2 |
| 3 | 7819 | 16 | Roll # 4 |
| 4 | 9128 | 20 | Roll # 5 |
| 5 | 9236 | 21 | Roll # 6 |
| 6 | 9716 | 29 | Roll # 7 |
| 7 | 9411 | 23 | Roll # 9 |
| 8 | 9727 | 30 | Roll # 12 |
| 9 | 7016 | 5 | Roll # 32 |