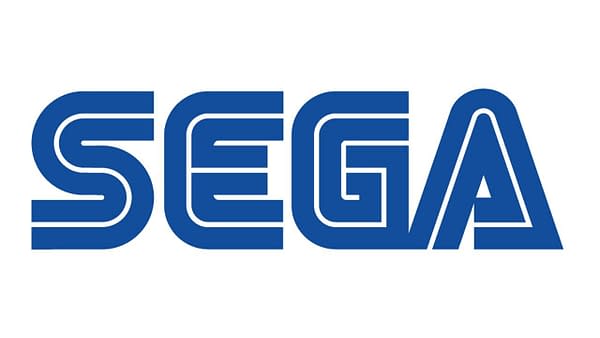 Sega has released their third quarter sales earnings for 2016 and things look pretty good. The company's net sales for the nine-month period ending December 31, 2016 were priced at ¥285,727 million which is a total increase of 16.6% over their the same time period in 2015. The group posted an operating income of ¥35,067 million which is a total increase of 189.8% from the previous fiscal year.
That whole barrage of numbers I just spewed at you basically boils down to the fact that Sega is doing very well. That operating income increase is rather insane given the previous year's increase, and has quite a lot to do with their game sales, though the primary seller were Sega's pachinko and pachislot games. Sega sold 8.13 million games (of the usual, non-pachinko variety) in the nine month period outlined in the earnings report, which is up from last year's 6.12 million, thanks in no small part to Football Manager 2017, Yakuza 6 (referred to by its Japanese title – Ryu ga Gotoku 6: Inochi no Uta), and continued revenue from Phantasy Star Online 2.
[wpdatatable id=1 table_view=regular]
Sega also cited an increased demand for higher quality mobile games due to the slowing rate of smartphone sales in Japan which has led to longer lead times and higher operating costs for mobile games. Basically, mobile games are getting more expensive to make, and that will eat into Sega's sales in the future. In terms of game sales for mobile platforms, Sega's "sales remained robust mainly for existing major titles including Hortensia SAGA and Puyopuyo!! Quest for which [SEGA] held various events, and Chain Chronicle 3" the significant update and third installment of Chain Chronicle – Kizuna no Shintairiku."
Their analysis also looks into sales of Pachislot and Pachinko machines which Sega has a decent market in. A large portion of Sega's Pachislot sales were attributed to Pachislot INUYASHA which the company says "pursued the uniqueness of intellectual property as well as playability, leading to overall sales of pachislot machines." Which is kind of cool but Pachinko and Pachislots are near exclusively a Japanese phenomenon. That said, I'm shocked it took until 2016 for someone to design Inuyasha-themed slot machines.
If you enjoy reading about a company's financial earnings breakdown, you can check out Sega's report here.
Enjoyed this article? Share it!