2019's Ultra Unlock saw a "Unova Unveiling," as Generation Five Pokémon were introduced into Pokémon GO for the first time. Ever since then, the release of these Unova creatures has been a slow burn with only a few new Pokémon being added to the game in small batches every couple of months. Now, along with the addition of New York City regional Bouffalant to Pokémon GO, Niantic is adding three new Pokémon lines today for the Ultra Unlock: Unova Week event. Sewaddle, Cottonee, and Emolga will arrive in Pokémon GO at 1PM Pacific today, and here's how you can add them to your collection.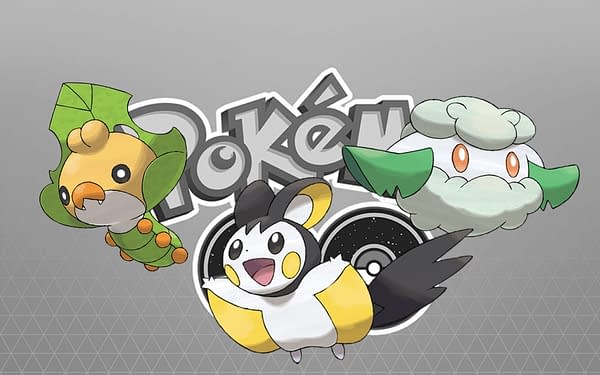 Sewaddle and Cottonee will be in the wild and hatching from 7KM gift Eggs at what is expected to be a common rate. Sweaddle is a cute Grass/Bug-type Pokémon that evolves into the surly Swadloon, which in turns evolves into the ultimate form of the anthropomorphic Leavanny. Cottonee is a Grass/Fairy-type Pokémon that evolves into Whimsicott. In the main series games, this evolution happens using a Sun Stone, so trainers may be expected to use that item in Pokémon GO, but that is not yet confirmed.
Emolga will be a rarer spawn and hatch than Sewaddle and Cottonee, likely due to the fact that people are going to want it. Every generation of Pokémon has a Pikachu-like creature, and Emogla is exactly that for Unova. It is an Electric/Flying-type, and it doesn't evolve into any other forms, so many trainers will just be looking for one Emolga to complete their Pokédex.
As more information comes in on the Ultra Unlock: Unova Week event, Bleeding Cool will keep Pokémon GO trainers updated in our upcoming full report on the event. Until then, the best bet to acquire an Emolga would be to start hatching 7KM Eggs.
Enjoyed this article? Share it!