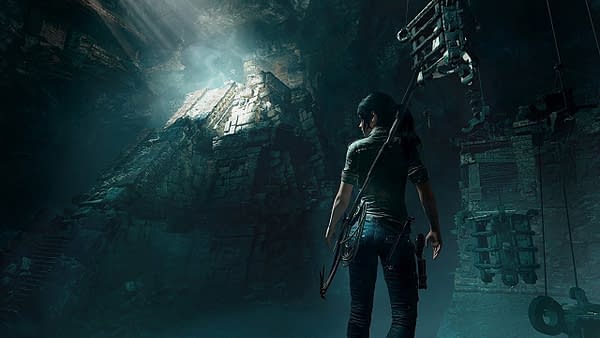 The Tomb Raider YouTube channel has decided to release a bunch of behind-the-scenes videos of the studio at Eidos Montreal in the lead up to E3 to give fans an idea of what to expect from the show. Today's video entry in the series is only about a minute long, but features Shadow of the Tomb Raider game director Daniel Bisson talking about how this third Tomb Raider game will be the end of Lara Croft's origin story.
Bisson also mentions that, because this game is the final act of Lara Croft's origin story, it is much more emotional than its predecessors and is focused primarily on Lara's personal journey rather than solving a mystery or learning to love what she does like the previous games.
As part of that emotional rollercoaster, Lara will have to make choices that have a "deep impact on the world." You know, like accidentally dooming it to a Mayan Apocalypse prophecy as we saw during the reveal demo. However, Bisson promises that we'll get more answers about Lara's journey in Shadow of the Tomb Raider during E3 in just a few short weeks.
You can check out the interview below.
In our new video series, you'll meet some of the talented Eidos Montreal team working on Shadow of the Tomb Raider! Tune in each weekday leading to E3 for a sneak peek of what to expect from the show. This episode, meet Senior Game Director Daniel Bisson.
Enjoyed this article? Share it!