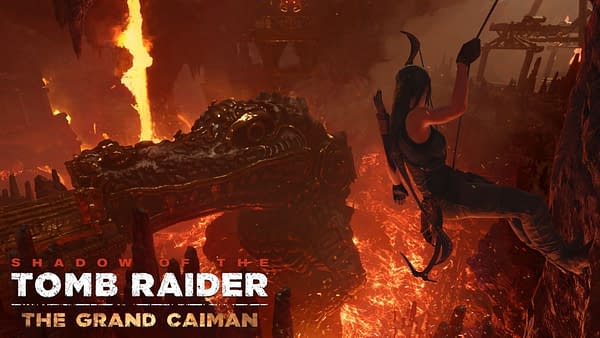 Eidos Montreal and Crystal Dynamics have released The Grand Caiman DLC pack for Shadow of the Tomb Raider on all platforms. The DLC is available as a free download to all Season Pass holders, and sold separately for everyone else.
In the new DLC, a ferocious deity threatens the lives of innocent San Juan villagers. To save them, Lara has to battle a deadly group of mercenaries in order to prevent another cataclysmic disaster. Solve the new volcanic challenge tomb and reap its powerful rewards.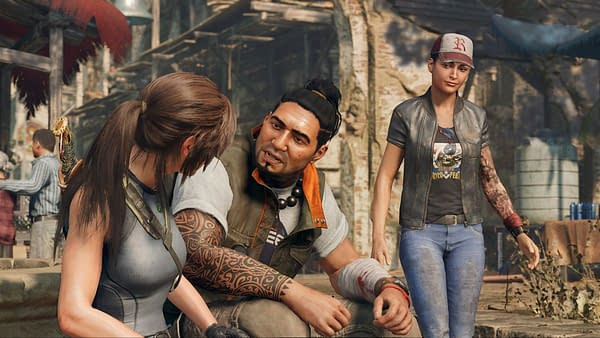 The latest DLC comes with the Reptile Hide outfit, which heightens resistance against projectiles and boosts XP gained from assault kills. Players can also equip the Whispering Scourge, a suppressed shotgun, as well as the Volcano skill that enables crafting incendiary shotgun ammo, which sets flammable objects and most enemies ablaze. All tombs from the main campaign are all now playable in Score Attack and Time Attack mode.
Shadow of the Tomb Raider is available now on Xbox One, PlayStation 4, and Windows PC/Steam. The Season Pass is available for $29.99 USD or "The Grand Caiman" can be purchased as a standalone for $4.99 USD.
You can check out the Grand Caiman DLC trailer below.
Enjoyed this article? Share it!