Shadow Warrior 3: Definitive Edition Will Be Released Next Week
Those who want more out of Shadow Warrior 3 will be able to do so this month as the Definitive Edition is on the way to PC and next-gen.
---
Devolver Digital and Flying Wild Hog confirmed last week that they will be releasing Shadow Warrior 3: Definitive Edition for PC and next-gen consoles next week. This version of the game is everything under the sun in one complete package, giving you the best possible experience you can have, along with several improvements to the visuals to match the consoles it will be released on. Those who already own the game will be getting a free update to give them the same experience without having to buy a DLC or the game a second time. You can check out how the Definitive Edition will look in the trailer below as it will be released on February 16th.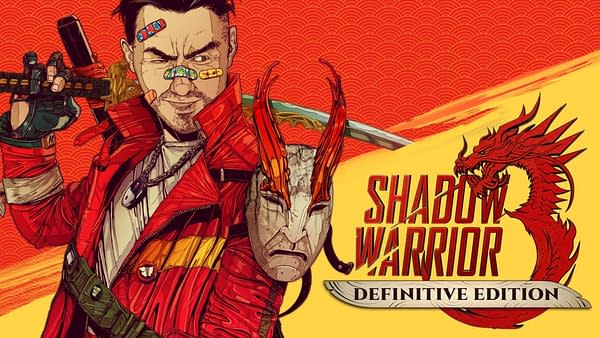 "Shadow Warrior 3: Definitive Edition is a reinvigorated, ultraviolent blend of fast-paced gunplay, razor-sharp melee combat, and spectacular free-running movement through a mythical Japanese realm. Test your skills against the all-new Survival Mode, New Game Plus, and Hardcore Mode, and WATCH OUT FOR THAT DRAGON.
Step Your Game Up: Available after finishing the main story; Survival Mode is a completely new game mode consisting of three new battle arenas providing hours of new gameplay. Three new weapon skins will be up for grabs for those who can complete the challenge.
Thanks For The Memories: The Chapter Select menu lets you go back and collect missing upgrades and relive some of Lo Wang's most magical moments.
Find Your Mojo: New Game Plus delivers a new way to experience the ultraviolet action of Shadow Warrior 3's story mode. Enjoy additional challenges, rewards, and skins to give Lo-Wang that much-needed confidence boost.
Go Hard or Go Home: The new Hardcore Difficulty offers up the most intensely punishing version of Shadow Warrior 3 yet. Not for the faint-hearted.
Like A Shogun: Live life on the edge in Hero Mode, a challenging modifier that shortens Lo Wang's life to a limited number of respawns. Earn more of them by performing spectacular Finishers, but run out, and your progress is lost forever.
Console Yourself: PlayStation 5 and Xbox Series X|S owners will be treated to tailored enhancements, including PS5 Haptics & controller speaker support and re-tuned performance modes. Choose between a buttery smooth 60fps for fast-paced violence or boosted 4K visuals at 30fps for a truly cinematic experience.