"Shortest Trip To Earth" Will Launch On Steam Next Week
Iceberg Interactive and Interactive Fate have announced that their rogue-like space simulation game Shortest Trip To Earth will hit Steam next week. The game will officially launch on August 15th in Early Access, promising it to be "better than 98% of other Early Access games" and "the best game that [they] have ever purchased". You can read more about the game below and check out the launch trailer.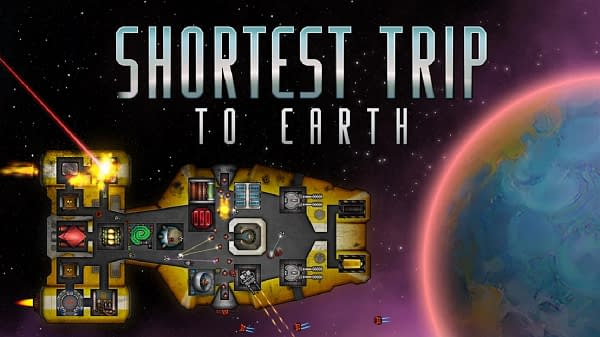 Embark on a perilous journey through a procedurally generated universe and explore massive space sectors crawling with exotic lifeforms. Engage in action-packed tactical combat against hostile ships, boarding parties and inter-dimensional space monsters.

Master the art of survival by customising your ship with modular components and perks. Choose from a range of spaceships and manage life within your vessel – from crew, pets and drones to ship modules and weapons. Shape your journey through hundreds of multiple-choice events, featuring unique hand-drawn illustrations.

Shortest Trip to Earth features unforgiving permadeath, but you can unlock perks to increase the odds of survival on your next run.