Sink Your Teeth into the New Vampyr Launch Trailer
Focus Interactive has released the launch trailer for Dontnod's Vampyr, which is set to release next week.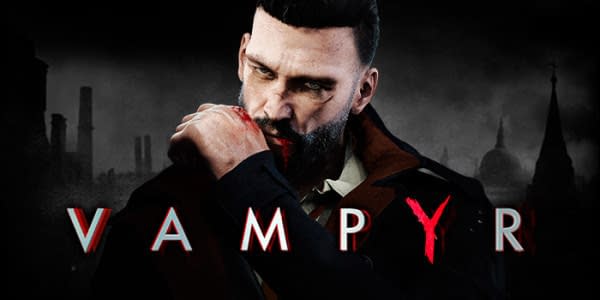 I've been following the development of Vampyr for quite some time now. I remember seeing the game at E3 2016, which showed off the concept of a choice based action game that put you in the shoes of a vampire doctor. It was a neat idea with a dichotomy at the centre of it. Also, it had a cool looking citizen system that would allow you to eat whoever you wanted. Mix all that with the storytelling pedigree of developer Dontnod and you have a pretty intriguing little cocktail.
Well, it's just about ready to launch now, with the game arriving next week. With that in mind, Focus Interactive has put out a launch trailer for the game showing off the supernatural goodness. It's very moody, but sets up the character you'll be playing as in the form of Dr. Jonathan Reid who is coming to terms with his newfound power (and thirst). You can check it out here:
There's a lot going on in that trailer from vampires, to characters to even some rather putrid looking beings. The game will most certainly attract those who like things that go bump in the night and looking for a dense world to really get their hands on. Oh, and we will have a lot more to say about Vampyr next week, so keep it here if you want to know what we thought of it.