Six Invitational 2020: Grand Finals
We're live at the Six Invitational 2020, happening at Place Bell in Montréal, Quebec, Canada as we wait to crown a new champion this season. Yesterday, TSM was knocked down from the winner's brackets by Spacestation Gaming into the Loser's bracket to face off against Ninjas in Pyjamas. Can TSM come back to face them again in the Grand Finals? Or will NIP head there to face off against SSP? Here are today's results!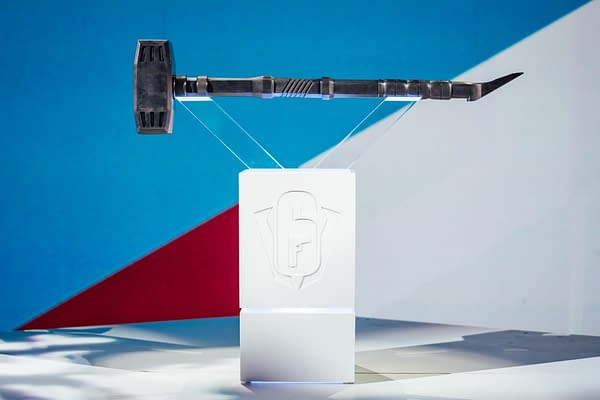 Loser's Bracket Finals: Team Solo Mid vs. Ninjas In Pyjamas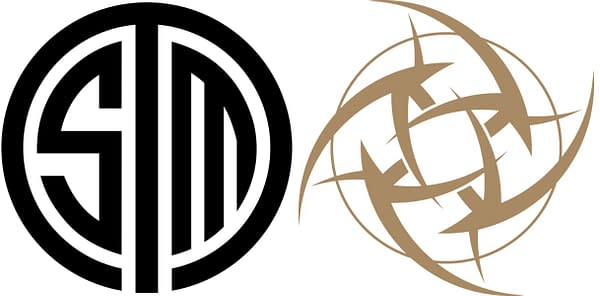 The first map took us to the Consulate as both teams banned Capitão, Dokkaebi, Mute, and Echo. NIP took the early lead with a successful attack win, which TSM responded with their own to make it 1-1. TSM took the next tow in short order, but NIP came back with another attack win to make it 2-3. TSM then came back with an attack win of their own to take a commanding lead of 4-2. There were moments in here where NIP seems to be making weird choices that cost them. NIP made a major comeback with two in a row to tie it up 4-4, then followed it with another unanswered pair of victories to make it 6-4 with match point on the line. TSM didn't go down so easily, however, and scored a tight attack win to make it 5-6. TSM tried to make a valiant run at the end but NIP scored a decisive attack win for the 7-5 win and went up 1-0 in the series.
Map two took us to the Clubhouse where the banned Poyo, Thermite, Mira, and Thatcher. Both teams traded off early victories to go up 1-1, and again the next two rounds for a 2-2. At this point, NIP changed gears and started clearing out rooms faster than TSM could catch up, and scored two more quick victories to go up 4-2. TSM wasn't going to take it lying down and fired back with a heavy-hitting attack win, which NIP responded to in short order to make it 5-3. The next match was slow and pedantic as TSM wanted to slow the pace down and force NIP to play on their speed. But it didn't mean much to NIP who flowed at the same pace and picked up another win on defense to make it 6-3 for match point. TSM put in a last-ditch effort by going a little risky at the end, but NIP went total hardcore defense at the end and pulled out a clutch victory. They win 7-3, take the series clean and move onto the grand finals!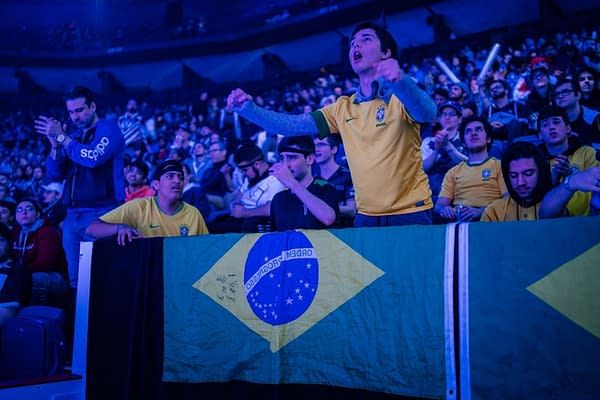 Winner: Ninjas In Pyjamas (2-0)
Grand Finals: Spacestation Gaming vs. Ninjas In Pyjamas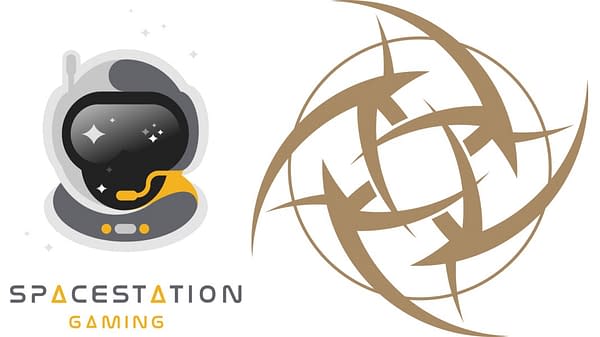 Because of the way the Six Invitational tournament is designed, the team from the winner's bracket (SSG) started off with a one map win entering this event. So they already began this series with a 1-0 advantage.
The first map took us to the Villa as the two teams banned Capitão, IQ, Valkyrie, and Echo. The first match started off a little slow as both teams were feeling each other out, but SSG won it decisively for the 1-0 lead. NIP returned the favor with an attack in of their own, but still playing it slow for the 1-1 tie. SSG took another attacker win to make it 2-1, but NIP returned the favor again as they quickened the pace by a hair to make it 2-2. After a tech delay with a headset, NIP came back to take the lead and made it 3-2 on an attack win, followed by stalling out SSG to a clock rundown for a win to make it 4-2 halfway in. SSG got back on the defensive side and took down NIP quickly for a 3-4 score. Two more strong efforts from NIP put them up to 6-3 in a flash with match point on the line. In the last game, NIP were quick to hear their opponents in a spot they weren't expected and got a flawless win with some sneaky kills to take the match 7-3 and tied the series 1-1.
The second map took us to the Border as Nomad, Thatcher, Mira, Valkyrie were banned. NIP picked up where they left off with a successful attack win, but SSG returned the favor immediately to make it 1-1. NIP got a quad kill that pretty much ended the round for SSG as they went up 2-1. After that, NIP went on a tear and just took the next four matches to make it 6-1. They were basically slaughter rounds and it didn't even look like they were playing a full-fledged SSG team. Just some bad decisions all around for the team as they were nearly steamrolled. SSG fought back for a solid attack as they finally put the pieces together to make it 2-6. NIP bombed their way through the last match as they made their way through and just dominated SSG to take the match 7-3 and went up 2-1 in the series.
Map three took us to the Clubhouse as Echo, Capitão, Maverick, and Mira were all banned. The first two encounters both looked like they should have gone SSG's way, but NIP stole them away and went up 2-0. The third match was slow and plotting it as it looked like NIP was stalling, giving them the third win, followed up by a similar round as NIP scored a fourth to go up 4-0. SSG finally made things interesting with a victory on an attack round that got the crowd to pop as they were very pro-SSG. They followed it up shortly after with a dominant victory that put them at 2-4. A major defense gave SSG a third victory to make it 3-4, but NIP scored a defuse to make it 5-3. The crowd took out their phones and lit up the arena with their flashlights to cheer on SSG in what is a really cool and spectacular moment. The next game saw NIP in firm control, but they got wiped out during the defuser plant, leaving them all dead and SSG able to kill the defuser for the 4-5 score. SSG pulled out a strong defense on the next round and tied it up 5-5. It looked like NIP was going to take the 11th game but a galaxy brain play with an explosion by SSG took out a 3-v-1 situation and took the lead 6-5. SSG stalled out the defense and forced NIP to come after them, mowing them down int he process for the 7-5 win and tying the series up 2-2 as we go to a final game!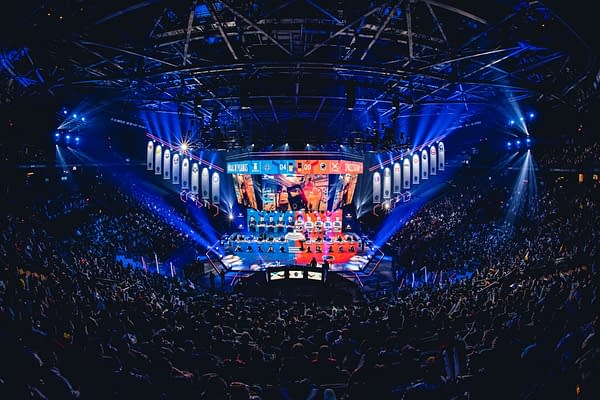 Map four took us to the Bank as the teams banned Thatcher, Echo, Mira, and Montagne. SSG picked up where they left off last round with a fast opening win. The second didn't come as easy but they picked it up in a 1-v-1 and went up 2-0. NIP pulled out a strong attack win to get on the board for the 1-2 score. A good blast in game four took out key members of NIP and it was a matter of time for SSG to go up 3-1. NIP fought hard to keep a defense up and scored a tight win to make it 2-3, but SSG paid them back for a tough win to make it 4-2. SSG made quick work of them with some well-placed attacks to go up 5-2. Game eight was slow and methodical from both teams as it was a battle of the blasts, but NIP held up their defenses to make it 3-5. SSG waited and stalled until the last moment in the next game, and made it so they were able to make a tactical move and go up 6-3. The last match was a long stalemate, but eventually, NIP took a risk and paid dearly as SSG had their number. SSG win 7-3 and win the Six Invitational 2020.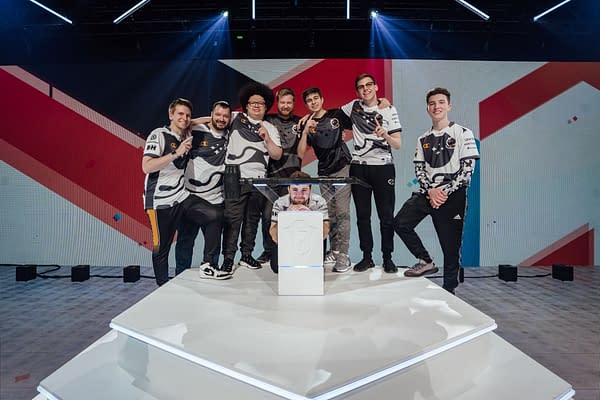 Congrats to Spacestation Gaming on their victory!
Winner: Spacestation Gaming (3-2)