Wanna visit Hogwarts and not have to pay a theme park fee? You can do that in Minecraft with this Harry Potter-inspired map. A group of designers named The Floo Network have been patiently putting together a map within the game that is an exact replica to Hogwarts. They've been getting support from fans to make it through their Pateron, which has lead to the design you see below. Enjoy the video tour we have for you here as they are looking to make the map public before the end of January!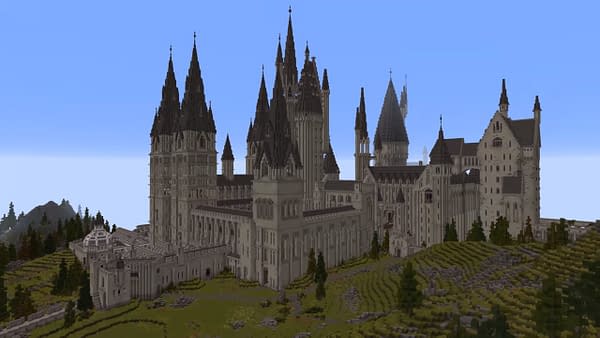 A little more than two years ago we released a recreation of a number of the locations from the Harry Potter Universe. Since then, we have been working on expanding and improving that map, creating a Harry Potter-themed RPG map in Vanilla Minecraft.

We are a very small team consisting primarily of poor students who have spent and continue to spend countless hours making this map. Some people have asked if there is a way to support our project, which prompted us to create this Patreon.

This is a massive project to complete, and any donation goes a long way, and we would be incredibly grateful. As mentioned, we are a very small team, and we will remain primarily focused on finishing the map, but we will try to make sure that anyone who donates gets something of value in return!
Enjoyed this article? Share it!