Despite the efforts of Psyonix to bring everyone together over Rocket League, Sony has decided to be the odd kid out on the playground and is not working with other systems. Over a year ago the developer announced that it had the capability of letting Xbox One and PlayStation 4 users be able to face off against each other on their servers, and while Microsoft was on board with the idea, Sony continued to drag their feet. Even after the announcement that the Switch will be able to do the same when their version is released, Sony is still giving Psyonix the runaround.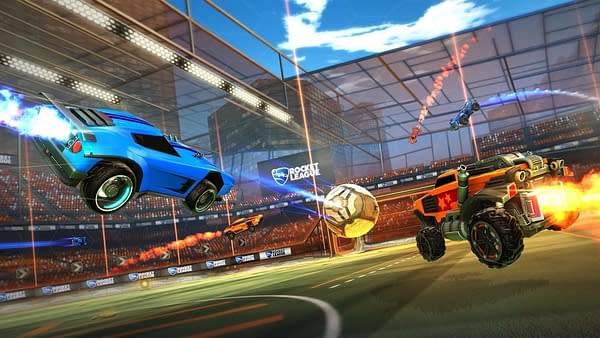 In an interview with Engadget, Psyonix's Jeremy Dunham talks about the issues they've been having with Sony and how they just seem to not be interested in.
"There have been slight variations on how it's been presented to us, but essentially it's the same answer," said Psyonix's vice president Jeremy Dunham in a recent interview. "It's, 'not right now" or, 'it's something we'll consider.' That's paraphrasing, but there hasn't been any movement."
From a fan perspective, this is crazy. I could see why people would still be hesitant linking up PC to a console network, but considering all three major consoles out right now would be on an even playing field, it's the kind of situation that just screams "let's do this!" It would be one of the many bridges that would help eliminate the gap of people not being able to play with each other on different systems, which would benefit everyone involved beyond game exclusivity. You'd think a leading company in gaming would recognize that.
Enjoyed this article? Share it!