Square Enix Shows Off New Action Trailer for Dragon Quest XI
This morning during Square Enix's press stream for E3, the company revealed a brand-new action trailer for Dragon Quest XI. The trailer focuses primarily on the story that you're going to be getting in the game, as you are branded a heretic who is on the run and needs to form a band of trustworthy people who can carry out the prophecy that you were born to fulfill.
While we may not have gotten much in the way of gameplay footage, the trailer does give a better idea of the brand-new story they're trying to tell while giving you a somewhat proper introduction to the characters you'll recruit. Enjoy the E3 trailer below along with its official description.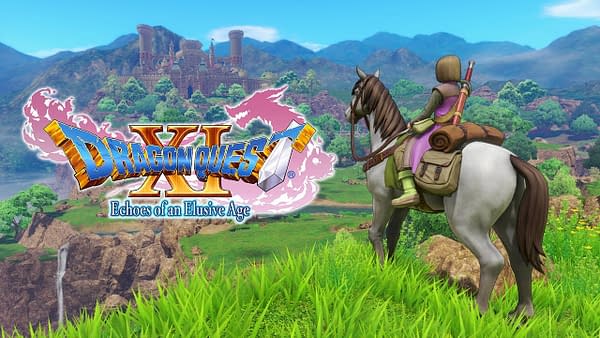 Dragon Quest XI tells a captivating tale of a hunted hero and is the long-awaited role-playing game from series creator Yuji Horii, character designer Akira Toriyama, and composer Koichi Sugiyama. While it is the eleventh mainline entry in the critically acclaimed series, Dragon Quest XI is a completely standalone experience that features entirely new characters, a beautifully detailed world, finely tuned turn-based combat, and an immersive story that will appeal to long-time fans and franchise newcomers alike.