Posted in: Games, Mobile Games, Square Enix | Tagged: Final Fantasy, Square Enix
---
Square Enix Launches Multiple Updates For Mobile Titles In May
Four different Square Enix mobile games have updates going on at the same time, so we're just running them all down at once.
---
Square Enix decided to launch multiple updates for their mobile games as we have four different titles to talk about today. The company has updates for War Of The Visions: Final Fantasy Brave Exvius, Dragon Quest Tact, Dissisia Final Fantasy Opera Omnia, and the original Final Fantasy Brave Exvius. Most of them have a crossover or two in the mix, but all of them center around events that you can take part in. We have the full rundown below for all four games from the company.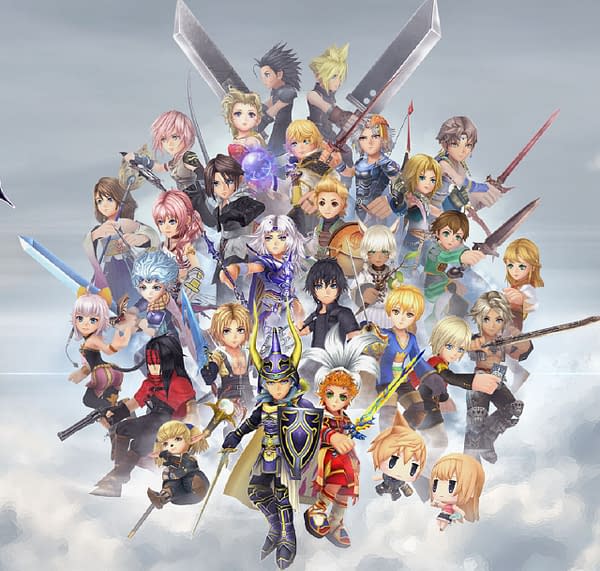 Final Fantasy Brave Exvius
Summon the plucky SOLDIER operative Young Hero Zack and his fan-favorite mentor, Angeal, as new Neo Vision Units. From now until May 17, players have the chance to obtain Young Hero Zack from the Young Hero Zack Discounted Step-Up Summon, which also guarantees one NV unit on Step 4. By performing this summon, players can collect 20 NV Exchange Ticket (Y.H.Zack) to exchange for the featured unit: Young Hero Zack.

New Vision Cards: "Our Memento" and "A Little More Important" that reproduce iconic moments from Crisis Core –Final Fantasy VII – Reunion arrive. Players can obtain the "Our Memento" Vision Card by awakening Young Hero Zack to EX+3, and players can obtain "A Little More Important" by awakening Angeal to EX+1 and EX+3.

Daily Free 10 Summon from now until May 24 allows players to obtain up to 200 free units, with a chance to acquire the featured units Young Hero Zack and Angeal. Plus, score I Can Be Your Hero Login Bonuses until May 11. Login daily to receive rewards, including Fragments for the featured units, Guaranteed Ticket (4 ★ / 5 ★ / NV) and Transcension Pearl.
War Of The Visions: Final Fantasy Brave Exvius
The WOTV FFBE development team is heading to LA! We are delighted to announce the first-ever in-person event for WOTV FFBE Global version on June 25, 2023. Members from the dev team will be in attendance and available for fans to interact with. An art showcase celebrating the artwork of WOTV FFBE will also be on offer. Registration is available until May 7.

King Bradley from Fullmetal Alchemist Brotherhood joins the fray in WOTV FFBE from May 3. For a limited time, players can summon Alphonse Elric, Roy Mustang, and King Bradley, with Edward Elric available for free through the collaboration login bonus.
Dissisia Final Fantasy Opera Omnia
Obtain new weapons for Aerith and Zack from Crisis Core –Final Fantasy VII– in Dissisia Final Fantasy Opera Omnia. Players have the chance to draw Aerith's BT and Zack's FR weapons, with their costumes on sale until May 11 (UTC).

Welcome Quina from Final Fantasy IX, now added to the playable roster of Final Fantasy characters. Recruit now and have the chance to obtain Quina's featured weapons until May 16. Plus, enjoy free first Multi Draws for select banners during the May Faire Campaign until May 31.
Dragon Quest Tact
The True Dragon Quest IV Event, a celebration of the beloved Dragon Quest IV, continues in the mobile tactical RPG Dragon Quest Tact with Part 4 recently added. From now until June 4, players can challenge Aamon in a new, high-difficulty Boss Battle. Clear three difficulty levels of the limited-time Boss Battle to obtain one or more of the event-exclusive S-Rank weapons and other coveted rewards.

The Shiny Black Malini Campaign continues until May 21. Log in during the event period to claim one free character from a pool of characters who've made limited-time appearances in the past, such as Hero Erdrick, Xenlon, Sage (Female), the A-Rank character Baramonster and more.

Until June 4, obtain a Catalog Gift Ticket that can be traded for select items available at the 2023 Catalog Gift Swap Shop. Players can claim the 2023 Catalog Gift Ticket from the in-game Home screen.
---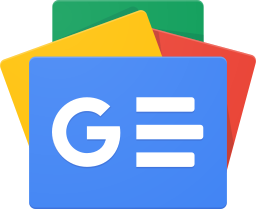 Stay up-to-date and support the site by following Bleeding Cool on Google News today!