"Star Wars Jedi: Fallen Order" Looks As Exciting As Ever in New Launch Trailer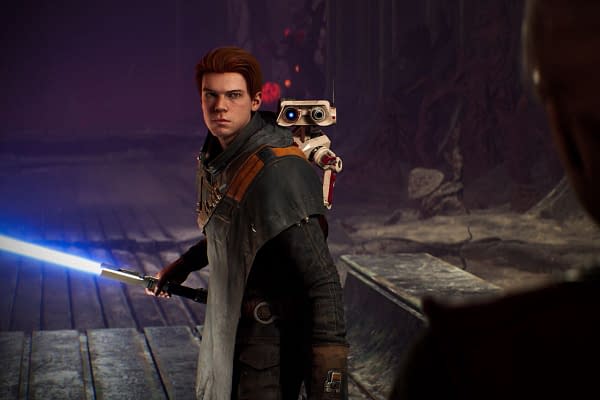 EA's launch trailer for Star Wars Jedi: Fallen Order is here, and it's an awesome rush of footage that'll have you ready for November.
The 50-second trailer may not be very long, but it shows off some truly intriguing parts of the upcoming game. Yes, there are Force powers, and no, we can't wait to get our hands on them. Oh, and there are plenty of lightsaber battles too, for good measure.
For those up on their Star Wars lore, the game takes place about a year after the events that took place in Star Wars: Episode III – Revenge of the Sith. Order 66 has ensured that the Jedi have all been wiped out, as Darth Vader patrols the galaxy to finish the job. You play as a Padawan named Cal Kestis, who's seen using the Force to save a friend from falling into a Sarlacc pit.
Naturally, you've got to figure out a way to escape extermination, but not at the hands of Vader. Instead, he's sent his lackey the Second Sister, to do it all for him. Typical. So you'll spend much of your time trying to escape her grimy grip, but Cal Kestis should be enough of a badass that you shouldn't really have any issues doing so.
Ready to jump into Star Wars Jedi: Fallen Order? You can try it out on Xbox One, PlayStation 4, and PC on November 15.