Publisher Digerati Distribution and developer Loren Lemcke have released a brand new launch trailer for Super Blood Hockey on Nintendo Switch. This will be a lovely throwback to anyone who loved Ice Hockey on the NES, as this is a much more in-depth and bloody version of what that game was. You can play exhibition, tournaments, special challenges, even play a franchise mode in the game! All with the love and comfort you would expect from a 32-bit title you'd see in the '90s. Enjoy the trailer below!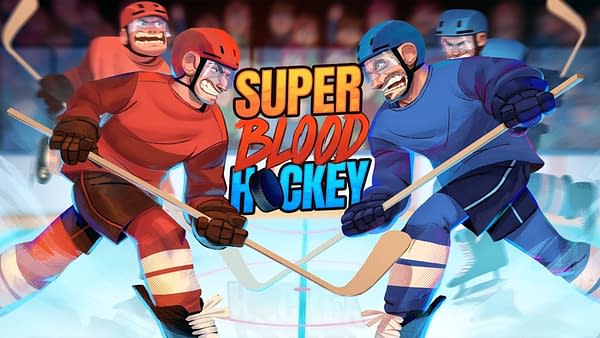 Arcade sports gaming gets a shot of adrenaline in Super Blood Hockey, a violent homage to classic 8- and 16-bit ice hockey games. Customize your line-up and take to the ice, using fast-paced skills and bone-crunching brutality to dominate. Prove your hockey prowess in a deadly global tournament or against friends in 4-player local multiplayer. Build and manage your own squad in Franchise Mode – with the right diet and performance enhancing drugs your team can be season champions!

Key Features

Use superior skating, positioning, strategy and blood-splattering violence
Take on the world in a global tournament, where failure results in execution
Varied challenges and scenarios, including Turbo Mode and 12 vs 12 Mega Rumble
Paint the ice with the blood of your friends in 4-player local multiplayer
Franchise Mode: Create, recruit and manage your own custom team of inmates in a futuristic world of dystopic blood sports
Enjoy the retro beats of an original soundtrack by chiptunist Shawn Daley
Enjoyed this article? Share it!