"Super Dodgeball Beats" Coming To PC And Consoles In August
Some news today from PlayStack and Final Boss Games as their upcoming title Super Dodgeball Beats will hit PC and all consoles in just a few weeks. The official release date is August 22nd for PC, Ps4, Nintendo Switch, and Xbox One for just $13. The competitive music/rhythm game has been inspired by classics like Elite Beat Agents, Rhythm Paradise, and Taiko no Tatsujin. This game will tell the story of a rag-tag group of friends "living in a world where dodgeball hysteria has hit its peak and taken over the world of mainstream sport". You can read more about Super Dodgeball Beats below and watch the trailer before it's released.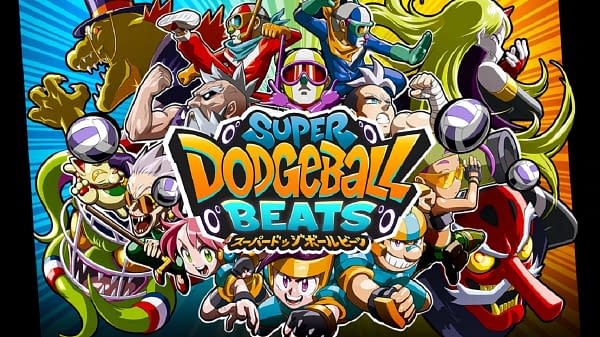 Forming their own team, three failing schoolkids band together to enter their first tournament and to their surprise, winning! Now staking their claim to be National Major League champions, they'll have to defeat teams comprised of blood-thirsty vampires, electric-infused pensioners and mutated aliens to win the title and fulfil their dreams!

Featuring a unique manga art style and 18 unique tracks that pay homage to its Japanese inspiration, fans of the rhythm / music genre are sure to find their beat in the game's single-player story mode and local multiplayer. Engaged in an energy tug of war with the opposing team, players will need to input correctly-timed moves through classic rhythm gameplay, albeit with a twist – battling opponents with an array of powerups and super moves, from grenades to donuts!!