"Super Mario Maker 2" Has Two Secret Unlockable Power-Ups
Leave it to Nintendo to throw in some hidden gems for players who weren't expecting to find callbacks in Super Mario Maker 2. Players who have dove deep into the game since getting it for either review or preview purposes have discovered two specific items that can be used in level building that are unlockable in story mode. The first is a callback to the original GameBoy as you have the Superball Flower from Super Mario Land. If you're unfamiliar with this one, it's a ball that doesn't just bounce around on the ground, it's more of an aimed bounce ball that can travel directly from wherever you shoot from and the will climb walls and other items to hit things in difficult spots. You can only use it in the original NES design, and your sprite will turn into shades of gray to match the old GameBoy look.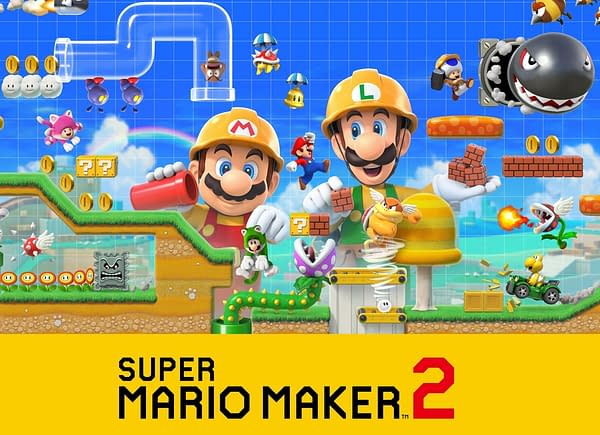 The second is one you might not expect as you work with it in the game anyway, but you can unlock the Super Hammer. This is the item that turns you into a Builder character and gives you the ability to break harder stone walls, as well as craft boxes for you to stand on to slowly climb up tall walls Mario would never be able to climb on his own. You can only use it in 3D mode, but that's fine because that's the only mode those resources can be used in. We have a couple Super Mario Maker 2 videos for you here to check them out in action.