Nintendo has announced Super Smash Bros. for Nintendo Switch — and it's coming later this year.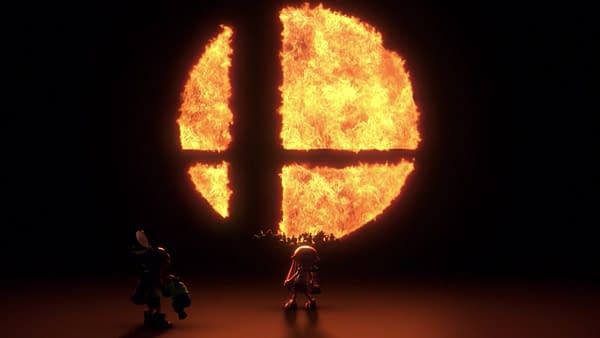 Well, well! Nintendo sure wasn't playing around today with their Nintendo Direct. There were loads of little great ports and new games shown off, and I don't think many expected quite so much to come from this. The Direct was full of great surprises, but the crown jewel was its last little secret. While many joke about the next Super Smash Bros. getting announced every time a Direct comes around, this time Nintendo delivered.
What started as a teaser featuring the recognisable inklings from Splatoon quickly morphs into something much bigger. Before long, a burning Super Smash Bros. emblem is seen with a cast including the likes of Mario and Link silhouetted underneath.
There aren't a lot of details for this beyond it being on Nintendo Switch. The only name shown was simply 'Super Smash Bros.', and it's not clear if this is going to be the game's name or if it will have some kind of subtitle after it. However, perhaps the biggest news came and that was we could expect the game later this year. That will be Nintendo's major holiday release one would imagine. You can check out the teaser here:
Other than that, there really wasn't a lot to go on, but one would have to imagine this will all be explained in much better depth around E3. The game is bound to be a huge part of their presentation (and possibly booth) this year at the biggest games show of the year. We will be sure to bring you any updates on the title as soon as it hits.
Enjoyed this article? Share it!