Focus Home Interactive has revealed that The Surge 2 is on its way, adding a new entry into the action-RPG series.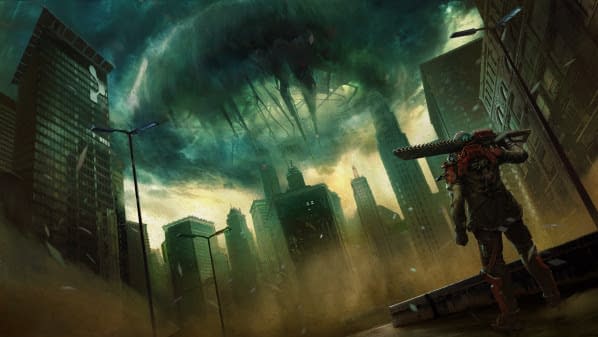 The first Surge, while never setting the world on fire, came to decent fan reception and critical praise. While an overused comparison, the game riffed on Dark Souls, only putting the methodical gameplay into a dystopian future. Beyond that, it had a progression system that really expanded on the key ideas of its influencers. It's totally the type of game that could really find its feet with a second effort.
Luckily, it seems that is going to be the case. Focus Home Interactive has announced The Surge 2 with it set to arrive in 2019 on consoles and PC at some point. Details are incredibly light, but we have been given an idea of the title's setting. In a blurb, developer Deck13 Interactive announced that it was taking the game to a new, more urban setting. They said:
The Surge 2 takes place in a brand new environment: a sprawling, devastated city with larger and more ambitious level design, made possible by Deck13's upgraded and improved engine. Combat is more brutal and tactical than ever, with even more options thanks to an expanded limb targeting system.
I'm totally down for more of The Surge. As previously stated, I found it a bit rough around the edges, but there is definitely something to the title. Expanding its ideas and doubling down on what the first did well could definitely be a big step forward for the franchise. Here's hoping.
Enjoyed this article? Share it!