Surviving Mars is Now Available on the Mac App Store

Paradox Interactive and Haemimont Games have brought their sci-fi city-builder Surviving Mars to the Mac App Store today so macOS gamers can enjoy the cosmic challenges of planetary colonization. Haemimont Games have developed several entries in the Tropico series as well as Victor Vran, but Surviving Mars is a bit different for Haemimont as it tasks players with developing sustainable infrastructure on Mars, sending a team of colonists to the city, and helping their population survive.
The game has done rather well on PC and has just opened up for Mac gamers with today's launch on the Mac App Store. The macOS version of the game is currently retailing at $29.99 USD.
For more information on the game, its official description reads:
Surviving Mars challenges players with building a sustainable future on Mars by relying on smart resource management, key colonists, and supplies from sponsors back on Earth. First, players select their space agency, each with its own strengths and goals, and begin determining a location for the ideal colony. Once the flag has been planted, players must get to work on building habitable domes and infrastructure, research new possibilities, and utilize drones to unlock more elaborate ways to shape and expand the settlement. Experience the drama around the lives of colonists, each with individual attributes that can aid in the colony's progress or throw a wrench in the whole endeavor. There will be a myriad of challenges to face on the red planet, but most important of all is keeping your colonists alive. Not an easy task on a strange new planet, especially with unexplained mysteries sure to pop up.
---
---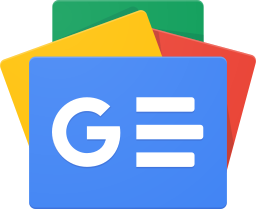 Stay up-to-date and support the site by following Bleeding Cool on Google News today!