Nintendo held the final Splatfest for Splatoon 2, as Team Chaos battled against Team Order, and the results probably won't surprise you much. As you may recall, this one was going to be the last battle of all the major battles as the two main characters of Off the Hook, Pearl and Marina, would lead the fight of their respective sides to decide which one people would be more into having in their lives. However, considering both characters, the results shouldn't surprise you.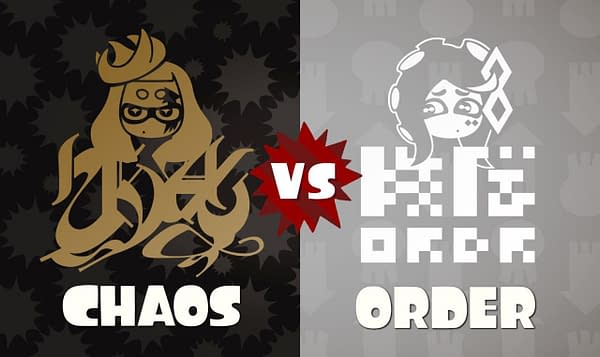 As you can see here, Chaos won across the board for the 3-0 sweep. Ther were by close margins on a couple with the fights, don't get us wrong, but the voting was clearly in favor of Chaos. Whether or not this will have any kind of long-term effect on Splatoon 2 is unknown right now. But seeing as how they're at the end of the support lifecycle they promised, it probably won't happen for a while if it does. But hey, if you're going to go out with a bang, there's no better way than to throw the entire game into a chaotic pool of black ink with an unknown future.
Enjoyed this article? Share it!