In a Q&A on the Path of Exile forum (via Gamasutra), developer Grinding Gear Games has announced that Chinese publisher Tencent Games has acquired a majority stake in the development studio. This news does not mean that Grinding Gear Games is now part of Tencent, and the studio insists that the stake won't change how they operate.
"We want to reassure the community that this will not affect the development and operations of Path of Exile, so we have prepared answers to some questions you may have about this investment," the post reads.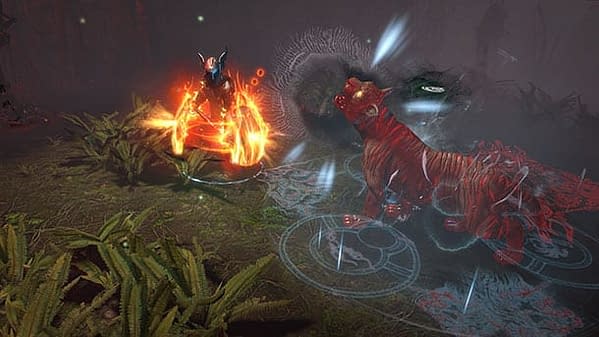 The post goes on to confirm that the studio's founders are still running the company and will only have financial reporting obligations to Tencent, but that will have little impact on their philosophy and operations. Additionally, Tencent will not try to change Path of Exile. Full control of the game still rests with Grinding Gear. Which means the game will not become free-to-play, the Chinese version won't get priority, nor will it see advance features.
Essentially, nothing about Path of Exile will change for players now that the majority stake belongs to Tencent. In fact, the decision mostly just means that Grinding Gear can roll out more content for the game. Which is pretty much the reason why they went with Tencent in the first place.
And that brings us to the heart of the matter: why Tencent and not any other publisher?
According to Grinding Gear:
Tencent is one of the largest companies in the world and also one of the largest games publishers in the world. Tencent owns giant franchises like League of Legends and Clash of Clans and has a strong reputation for respecting the design decisions of developers and studios they invest in, allowing a high level of autonomy in continuing to operate and develop their games.

We have been approached by many potential acquirers over the last five years, but always felt that they didn't understand Path of Exile, or that they had other agendas (like signing users up to their services). Tencent's agenda is clear: to give us the resources to make Path of Exile as good as it can be.
As for the game itself, the studio is still committed to their current schedule of four releases per year. There were indications of some "really big plans for future expansions." Also, Grinding Gear has started development of game version 4.0 "which is currently targeted to enter Beta testing in early 2020."
Enjoyed this article? Share it!