The "Mother 4" Fan Project Is Now Being Called "Oddity"
For about a decade, a group of indie developers have been working on Mother 4. Today, that project has been changed and is now called Oddity. With the looming fear that none of us in the west will see a release of Mother 3 before we die, this group set out to create a spiritual successor. Since then, we've seen screenshots and a lot of rumor, but no game. In 2017, the group announced they were rebranding the project to make sure all their hard work wasn't killed off by Nintendo. Since the company has a habit of sending out DMCA letters.
It's been a long-time coming for a group of people earning no money off the project. But today that all changed as we got a new name, a new trailer, and hope of seeing it be released. You can enjoy the description and trailer below. But keep in mind, the end of the trailer says "It'll be out when it's ready- Relax until then." So we'll get a release date when they're ready to give us one.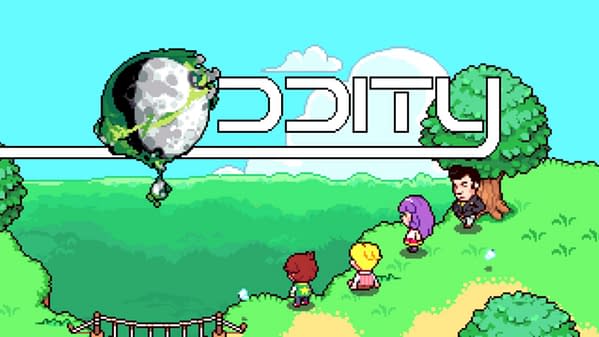 Oddity is a surreal urban fantasy role playing game set in the Seventies. Play as Travis Fields, an ordinary boy who leaves home in a bid to save the world Travis takes to the field armed with a baseball bat and pellet gun… Along with powers he's only now discovering. It might have something to do with that "Gate" thing that blew up on an impromptu camping trip… …Whatever the case, the world's in danger! People are crabby, demons run amok, the moon's covered in creepy ooze, a bear did something… And to top it all off, there's even a secret society called the "Modern Men" popping up lately. They might be behind all the recent kidnappings… But don't worry! You'll make plenty of friends as you fight your way through this weird and groovy world! If you're looking for a roadtrip full of oddball characters and serious challenge with lots of heart… then Oddity is for you!