The NES Game "Pizza Pop!" Just Got a Fan Translation
Old-school retro gamers will be happy to know that Pizza Pop! for the Nintendo Famicom has finally received a fan translation. The news came from SiliconEra who posted that the game had been given a proper English translation so people in the west can now play the game in full for either single or two-player fun. If you're unfamiliar with this game, we don't blame you as it even left my memory until I saw the name again. This is an old Famicom game created in 1992 developed by Arc System Works back when the company was a blip on the gaming radar and published by Jaleco back when they were a mainstay company publishing games for Nintendo. It was only released in Japan and never received any kind of translation, even after ROMs of the game were released.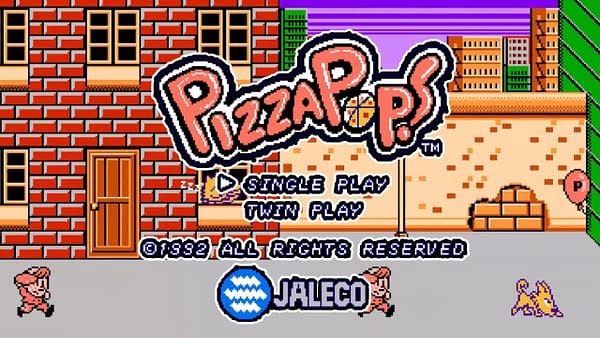 The story behind Pizza Pop! is rather sweet as you play a pizza boy who is trying to buy an engagement ring for his girlfriend. In order to buy it, he's decided to make deliveries to several locations that are way too dangerous for your average pizza boy to make. You even have a romantic rival in the game who is going after your girlfriend, because that's what all bad guys do in games like this. I haven't played it myself, but friends of mine who have say it's one of the better NES games we never got. You can download the translation patch for the ROM here, in case you'd like to give it a try.