The Title of Ai: The Somnium Files is a Play on Words (in Japanese)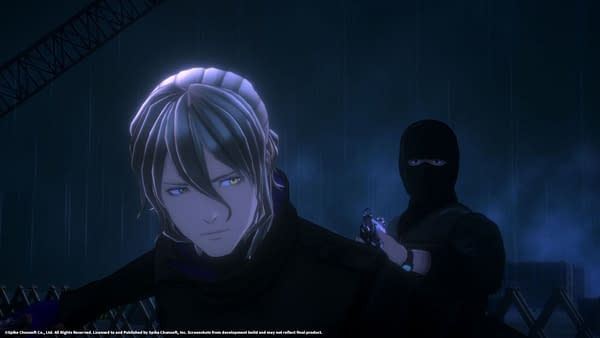 Spike Chunsoft announced a new game at GDC yesterday, Ai: The Somnium Files, which is a pretty dense suspense game with a complicated plot. The game is still in development, so Spike Chunsoft is keeping quite a lot under wraps. However, I did get a chance to speak with a few members of the development team at GDC this week, and can provide at least a few answers.
But first, if you missed the announcement yesterday, the basic story rundown we have so far is:
One rainy night in November, a woman's body is found at an abandoned theme park, mounted on a merry-go-round horse. She had been stabbed repeatedly, and her left eye was gouged out.
Kaname Date of the Metropolitan Police Department arrives on the scene. He recognizes the woman. Suddenly, he hears a noise from inside the merry-go-round. He breaks into the merry-go-round's central column to find a young girl. And in her hands, she grips a bloody ice pick…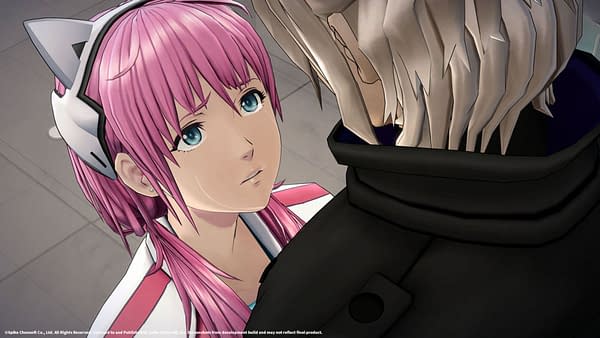 The game was teased heavily on YouTube and Twitter with comments and vlog posts by the character A-Set. A-Set's YouTube and Twitter channels quickly racked up a healthy social media following, but fans started to get worried when random glitches started affecting A-Set's posts. The announcement yesterday was accompanied by a trailer that showed what happened to her, and it wasn't exactly pretty.
However, one of the major themes of the game is the difference between dreams and reality, so there is a possibility that she's still alive. After all, the main characters are able to enter people's dreams, so the death sequence may have been from one of their dream dives. Or maybe not.
As was explained to me by Director Kotaro Uchikoshi, the game's name is very much a play on words. "Ai" is Japanese for love, and much of the game involves love and what it does to people. Meanwhile, if you looked at the logo and assumed the "AI" stood for Artificial Intelligence, you're also not wrong. Kaname Date has a cybernetic eye with an "artificial intelligence inside" which he can use to see details others would miss. Which basically means the title is a huge pun. Somnium is obviously a reference to dreams, which Kaname and his pals are capable of entering, and he's a private detective which leads to the "files" aspect.
All in all, the title's a bit on the nose, but it really just gives us more questions than answers at this point.
While fans already have a lot to digest just from the announcement trailer, Uchikoshi and Assistant Director Akira Okada are looking forward to the "wave of emotions" that will crash down on players once the game's worldwise release hits on July 25th.